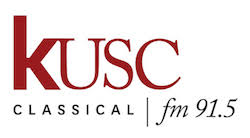 Vice President, Content
Los Angeles, CA
Posted
May 30, 2019

The USC Radio Group is seeking a Vice President, Content.

Are you passionate about classical music and its power to strengthen communities? Are you excited about the opportunities facing us as we develop new services and engage new audiences for the future?

The USC Radio Group has 11 FM stations and a robust digital presence in Southern California and the Bay area, providing the prime classical music service for 1.3 million weekly listeners via KUSC and KDFC.  KUSC is the largest and most listened to classical station in the country and is located in downtown Los Angeles.  KDFC is presently in the SOMA district of San Francisco and anticipating a move to the new San Francisco Conservatory building. The stations are licensed to the University of Southern California (USC), one of the leading research universities in the nation with an admirable commitment to classical music, arts and the community.

With years of success behind us, we are ambitious about our future and are searching for a creative individual who will maintain the strength of our present services while leading us in new directions with a multi-platform content vision.

 
[Job Overview]
The VP, Content is a visionary leader who develops content and teams to ensure the USC Radio Group classical service reaches and engages loyal audiences on all platforms.  S/he is responsible for the vision, strategic development and oversight of classical music content for USC Radio Group including KUSC, KDFC and other content.  Reporting to the President, the VP Content is a key member of the Senior Leadership Team, ensuring that the USC Radio Group succeeds with audiences on all relevant platforms.  The VP Content understands potential for audience service and growth on all platforms and builds effective strategies for the future in a cost-effective and sustainable way.  S/he oversees content development processes that are suitable to individual platforms. S/he negotiates external content partnerships and works with revenue leaders to find business models to support content production. S/he is an experienced and inspiring team leader, responsible for professional and creative development of the content team.
[Responsibilities and Duties]
The major responsibilities and duties of this job include:
Articulates a long-term strategy for successful audience growth for USC Radio Group on all platforms.
Builds a yearly content plan that incorporates winning strategies for all relevant platforms: broadcast and digital.
Builds business plans that support growth.
Manages the USCRG Content Budget.
Builds and negotiates content partnerships to enable growth.
Creates and ensures a healthy ongoing content development process that enables creative ideas and inspires creative people.
Works with the Development Department to build strong cases to secure funding from major donors and foundations.
Builds a strong national and international network of content professionals to ensure USC Radio Group is on top of new trends and content approaches.
Collaborates with members of the Senior Leadership Team to drive key performance metrics within the USCRG.
[Skills and Competencies]
Deep knowledge of and passion for classical music.
Demonstrated experience developing high quality content on broadcast and digital platforms.
Demonstrated experience launching new broadcast and digital content services.
Experience developing and maintaining complex content budgets and building business cases for expansion.
Deep understanding of winning content approaches that are suitable for different platforms.
Deep understanding of key audience broadcast and digital analytics.
Demonstrated ability to inspire and motivate experienced, creative individuals and teams.
Ability to create compelling cases for funding support of content in the public service, non-profit arena.
Outstanding written and oral communication skills.
 [Qualifications]
Classical music expertise
Education level – Bachelor's Degree or equivalent minimum
10 years senior content development, production and leadership experience in the music space, on broadcast and digital platforms.
7 years' experience as a Senior Manager in the creative area of a complex media environment.
Budget Management expertise
Expertise in negotiation with external entities.
Knowledge of public service media mission and funding models.

Resume and cover letter required.
USC is an equal opportunity, affirmative action employer. All qualified applicants will receive consideration for employment without regard to race, color, religion, sex, sexual orientation, gender identity, national origin, protected veteran status, disability, or any other characteristic protected by law or USC policy. USC will consider for employment all qualified applicants with criminal histories in a manner consistent with the requirements of the Los Angeles Fair Chance Initiative for Hiring ordinance. We provide reasonable accommodations to applicants and employees with disabilities. Applicants with questions about access or requiring a reasonable accommodation for any part of the application or hiring process should contact USC Human Resources by phone at (213) 821-8100, or by email at uschr@usc.edu.  Inquiries will be treated as confidential to the extent permitted by law.
Read USC's Clery Act Annual Security Report
Certain positions are subject to background screening
If you are a current USC employee, please apply to this  USC job posting in Workday by copying and pasting this link into your browser:
https://wd5.myworkday.com/usc/d/inst/1$9925/9925$31370.htmld