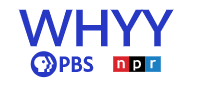 Community Relations Specialist
Philadelphia, PA
Posted
November 7, 2022

About WHYY

 

WHYY serves the Philadelphia region with trusted journalism, eye-opening storytelling and intimate local arts programming. Our curiosity and commitment to this community is what drives our programming. It's also what drives our hiring.

 

Below you'll find an employment opportunity in the fast-paced setting of the Philadelphia region's leading public media provider. The award-winning professional staff of WHYY sets the bar high in television, radio and online. Whether it's preparing a program to air or a behind-the-scenes role in support, all positions are vital to continuing—and growing—our impact in our community.

 

WHYY offers a voice to those not heard, a platform to share everyone's stories, a foundation to empower early and lifelong learners and a trusted space for unbiased news. Learn more about our Social Responsibility Program. It's how we live.

 

About the Role

 

Oversee the development, planning and implementation of medium and large scale events and partnerships to promote and market WHYY's content, projects and personalities throughout the region in order to attract and maximize member and audience engagement, acquisition and retention.

 

MAJOR DUTIES AND RESPONSIBILITIES
Plan and implement events designed to maximize awareness of WHYY throughout the region.

Develop partnerships and sponsorship opportunities with large, highly attended events of outside organizations in order to showcase WHYY programs and services.

Plan and execute all Community Relations initiatives that build audience, grow membership and achieve revenue goals.

Manage event logistics from start to finish.

Acquire and manage event-based grants.

Develop financial plan for each event and monitor return on investment.

Develop relationship with members, reach out to member and non-member event guests prior to and during events to encourage membership and facilitate member contributions.

Using CRM and related systems, prepare R.S.V.P. lists, coordinate guest lists in advance, and related data and reporting after execution of the event.

Coordinate with marketing staff to promote events.

Develop necessary promotional materials to ensure goals for each event are met.

Attend event functions and monitor event implementation, contractor performance and clean-up.

Coordinate the appropriate after event follow-up with attendees for cultivation and recognition purposes.

Maintain a regular and predictable attendance.

Perform other duties as assigned.
Education: A bachelor's degree or the equivalent knowledge is required.
Experience: Two years experience in event planning and fundraising experience is preferred. Knowledge of public broadcasting, experience with grant writing and management and e-mail marketing are all pluses.
Technical Skills: Some experience with Microsoft Excel and e-marketing software such as Engaging Networks.
*All WHYY employees are required to receive the COVID-19 vaccination. Proof will be required upon hiring.