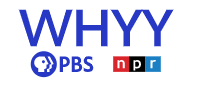 Digital Membership Manager
Philadelphia, PA
Posted
April 18, 2022

About the Role

 

The position is responsible for growing digital fundraising on all WHYY media platforms through email, website promotions, podcasts and other digital/online channels to support membership retention and growth.

 

About WHYY

 

WHYY serves the Philadelphia region with trusted journalism, eye-opening storytelling and intimate local arts programming. Our curiosity and commitment to this community is what drives our programming. It's also what drives our hiring.

 

Below you'll find an employment opportunity in the fast-paced setting of the Philadelphia region's leading public media provider. The award-winning professional staff of WHYY sets the bar high in television, radio and online. Whether it's preparing a program to air or a behind-the-scenes role in support, all positions are vital to continuing—and growing—our impact in our community.

 

WHYY offers a voice to those not heard, a platform to share everyone's stories, a foundation to empower early and lifelong learners and a trusted space for unbiased news. Learn more about our Social Responsibility Program. It's how we live.

 

MAJOR DUTIES AND RESPONSIBILITIES
Achieve annual digital revenue goals.

Drive organizational change to attract new members and news streams of revenue through the use of current and future forms of digital/online communication channels.

Convert digital content users on all WHYY media outlets to members.

Support the use of digital tactics to increase giving through traditional media channels (on-air, direct mail, vehicle donations, for example).

Adapt and refresh digital membership growth tactics as technology evolves.

Continually measure, test and improve digital membership methods.

Research available national benchmarks for both public media and other non-profits to arrive at appropriate annual goals.

Work with communications editor to implement email membership campaigns and advise on digital marketing campaigns.

Create processes for the membership team to enhance the online member experience.

Work with web developers to enhance website fundraising user experience.

Analyze campaign metrics and send results to key stakeholders, which include recommended strategies.
PERIODIC DUTIES AND RESPONSIBILITIES
Support internal communication efforts

Other projects/assignments as needed.
Education: A bachelor's degree in English, journalism, advertising, marketing or other related discipline is necessary.
Experience: At least five years' experience, with increasing responsibility, in online marketing, which should include generating online revenue and/or online project management. Ability to draw strategic insights from large data sets in order to develop and implement successful digital fundraising or sales strategies. Strong copywriting skills, particularly in fundraising and donor cultivation communications. 
Technical Skills:
Able to mine data and convert it into insights that are useful and practical to people across the organization.

Goal-oriented writer (clicks, donations, registrations, etc.) with an instinct for presenting materials in a compelling and informative way.

Skilled proofreader.

Internet, computer savvy, with strong knowledge of CRM and email systems.

Able to understand, edit and create queries related to email marketing

Able to meet strict goals and deadlines.

Experience with email marketing databases such as MailChimp, Engaging Networks or similar tools a must.
*All WHYY employees are required to receive the COVID-19 vaccination. Proof will be required upon hiring