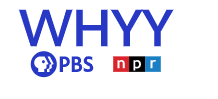 Digital Video Producer
Philadelphia, PA
Posted
June 16, 2022

About WHYY

WHYY serves the Philadelphia region with trusted journalism, eye-opening storytelling and intimate local arts programming. Our curiosity and commitment to this community is what drives our programming. It's also what drives our hiring.

 

Below you'll find an employment opportunity in the fast-paced setting of the Philadelphia region's leading public media provider. The award-winning professional staff of WHYY sets the bar high in television, radio and online. Whether it's preparing a program to air or a behind-the-scenes role in support, all positions are vital to continuing—and growing—our impact in our community.

 

WHYY offers a voice to those not heard, a platform to share everyone's stories, a foundation to empower early and lifelong learners and a trusted space for unbiased news. Learn more about our Social Responsibility Program. It's how we live.

 

About the Role

WHYY is seeking an experienced digital video producer.  This position is responsible for developing, researching, formatting, writing, planning, assembling, producing and/or directing video for WHYY's web platforms; position may specialize in directing, writing or talent activities or a combination thereof.  The ideal candidate has hands-on production experience, proficiency with DSLR cameras and audio equipment, proficiency editing in Premiere and basic graphics and animation skills. You will collaborate with editorial and social teams to produce video and ensure brand consistency. You're able to direct and coach on-camera talent. You bring flexibility and an open mind to shared projects. You welcome feedback and build efficiencies within your environment. You don't shy away from tackling big ideas and challenges. You know how to create structure within the autonomous nature of your role. Experience with news, content, TV, web publishers or agency work preferred. Deep understanding of YouTube analytics and strategy a must.

 

 

MAJOR DUTIES AND RESPONSIBILITIES
Responsible for strategizing, producing and managing production of original short-form video content designed for a social and online audience.

Booking and organizing video shoots and crews with attention to budget. 

Shape editorial pitches into video concepts and coordinate shoot logistics

Excellent oral and written communication skills; demonstrated writing skills with careful attention to detail.

Excellent organizational, project planning, presentation, interpersonal and time management skills.

Demonstrated facility with editing on Premiere

Support Audience Engagement Team in content ideation and execution

Develop and mentor Associate Producers and junior staff

Plans and implements shooting and editing schedules

Selects and edits music for use in programs

Prepares outline, formats and rough cuts for approval

Plans and accounts for all costs related to the projects

Maintains a regular and predictable attendance at WHYY offices in Philadelphia.

Support third party production partners when necessary

Perform related special projects or other duties as assigned.

Report to VP, Programming and Production

Must have sample scripts and a portfolio of work to demonstrate skills and abilities
Education: A Bachelor's degree in production or related field or the equivalent professional experience is required. Familiarity with research, web content, development and Premiere editing experience is essential.
Experience: A minimum of five years' experience in digital video production, including editing of video and audio material, experience working on short form pieces and previous experience preparing content for multimedia platform distribution is required. Experience at a news agency, publisher, or content studio required.
Technical Skills: Must be able to create online video content; familiarity with social media is needed. Strong understanding of DSLR cameras or better. Proficiency in Premiere and working familiarity with Adobe Creative Suite. Basic audio and lighting skills required. 
*This position is represented by SAG-AFTRA.
*All WHYY employees are required to receive the COVID-19 vaccination. Proof will be required upon hiring.