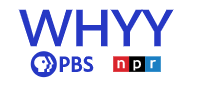 Educational Programs Specialist
Philadelphia, PA
Posted
November 7, 2022

About WHYY

 

WHYY serves the Philadelphia region with trusted journalism, eye-opening storytelling and intimate local arts programming. Our curiosity and commitment to this community is what drives our programming. It's also what drives our hiring.

 

Below you'll find an employment opportunity in the fast-paced setting of the Philadelphia region's leading public media provider. The award-winning professional staff of WHYY sets the bar high in television, radio and online. Whether it's preparing a program to air or a behind-the-scenes role in support, all positions are vital to continuing—and growing—our impact in our community.

 

WHYY offers a voice to those not heard, a platform to share everyone's stories, a foundation to empower early and lifelong learners and a trusted space for unbiased news. Learn more about our Social Responsibility Program. It's how we live.

 

About the Role

 

This position is responsible for planning, managing, and implementing education events, projects, programs, and outreach. 

 

MAJOR DUTIES AND RESPONSIBILITIES 
Manage all projects related to early childhood education at WHYY, including Little Libraries, Family Creative Learning Workshops, Story Time, and early education events. 

Manage the educational component of WHYY's children's TV programs by organizing and running the advisory board, interfacing with the educational consultant, creating lesson plans for individual episodes, and uploading lesson plans to PBS LearningMedia. 

Maintain WHYY's presence on PBS LearningMedia, including adding new content and new lessons. 

Plan, organize and run the Spelling Bee for Philadelphia and Southern New Jersey. 

Manage partnerships with schools, day cares, community groups, and an other entities necessary to meet the goals of the above projects and programs. 

Supervise any Educational Program Associates and assign their workload to help achieve the goals of the above projects and programs.  

Prepare, monitor and reconcile budget for each project with the help of the Educational Budget Specialist. 
Maintain a regular and predictable attendance. 

Perform other duties as assigned. 
Education: Bachelor' degree in a related discipline or similar experience and familiarity with managing and presenting education programs. 
Experience: Minimum of three years in an educational setting, preferably with hands on classroom experience.  Experience in teacher/ parent training activities required.  Previous experience providing high0level administrative support and event management. 
Technical Skills: Proficient in Microsoft Office products. 
*All WHYY employees are required to receive the COVID-19 vaccination. Proof will be required upon hiring.