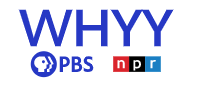 Multimedia Health & Science Reporter
Philadelphia, PA
Posted
April 29, 2022

About WHYY

WHYY serves the Philadelphia region with trusted journalism, eye-opening storytelling and intimate local arts programming. Our curiosity and commitment to this community is what drives our programming. It's also what drives our hiring.

 

Below you'll find an employment opportunity in the fast-paced setting of the Philadelphia region's leading public media provider. The award-winning professional staff of WHYY sets the bar high in television, radio and online. Whether it's preparing a program to air or a behind-the-scenes role in support, all positions are vital to continuing—and growing—our impact in our community.

 

WHYY offers a voice to those not heard, a platform to share everyone's stories, a foundation to empower early and lifelong learners and a trusted space for unbiased news. Learn more about our Social Responsibility Program. It's how we live.

 

About the Role

WHYY's Health & Science Reporter will be a key role in the newsroom, who is focused on pitching and developing stories related to the pandemic, public health, and medical research, among other science-related topics, for both radio and web. The ideal candidate must have terrific news judgment, a passion for health and science topics, and the ability to quickly turn breaking news when needed. This reporter will also contribute to "The Pulse," a health and science radio show and podcast.

 

MAJOR DUTIES AND RESPONSIBILITIES
File spot and feature-length radio stories for the WHYY newsroom, and occasionally the "The Pulse" health and science radio show

File corresponding web text and photos (if applicable) for each audio story

Interpret and disseminate information from medical research reports and studies, in order to reliably inform lay audiences about complex topics

Use social media to promote work, and seek out ways to help build the brand of WHYY

Must be able to keep up with multiple deadlines in a week

Break news stories on the beat, while also pursuing enterprise stories

Work with supervisor and news editors to chart a coverage strategy that expands WHYY's journalism leadership in the market

Serve diverse audiences and step off the beaten path to engage with local communities and find important stories

Eager to learn how to craft stories/images/interactive graphics in ways that connect with/and expand WHYY's audience

Maintain a regular and predictable attendance

Perform other duties as assigned
Education: Requires a bachelor's degree or equivalent combination of education and experience.
Experience: At least three years of experience as a clear and authoritative reporter and writer. Some radio/or audio experience, including reporting, audio editing, and producing full radio pieces. This position requires the ability to work collaboratively and produce quality work in a multiple-deadline environment.
Technical Skills: Must demonstrate mastery of the mechanics of writing, including grammar, spelling, punctuation, and AP style, as well as experience with audio recording and editing.
*This position is represented by SAG-AFTRA.
*All WHYY employees are required to receive the COVID-19 vaccination. Proof will be required upon hiring.