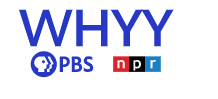 News Editor
Philadelphia, PA
Posted
April 21, 2022

About WHYY

WHYY serves the Philadelphia region with trusted journalism, eye-opening storytelling and intimate local arts programming. Our curiosity and commitment to this community is what drives our programming. It's also what drives our hiring.

 

Below you'll find an employment opportunity in the fast-paced setting of the Philadelphia region's leading public media provider. The award-winning professional staff of WHYY sets the bar high in television, radio and online. Whether it's preparing a program to air or a behind-the-scenes role in support, all positions are vital to continuing—and growing—our impact in our community.

 

WHYY offers a voice to those not heard, a platform to share everyone's stories, a foundation to empower early and lifelong learners and a trusted space for unbiased news. Learn more about our Social Responsibility Program. It's how we live.

 

About the Role

This position will manage an extraordinary team of journalists, helping to assign, shape, edit and produce audio and digital content that cover the suburbs of Pennsylvania, politics, and education.

 

The ideal candidate must have terrific news judgment, story ideas, and the ability to quickly turn breaking news when needed.

 

They also have a track record of managing teams, and of inspiring, energizing, and mentoring reporters with varying levels of experience. 

 

MAJOR DUTIES AND RESPONSIBILITIES
Manages daily and weekly editorial workflow while planning for and executing on longer-term projects. 

Ability to work with individuals from diverse backgrounds and perspectives.

Edits final content to ensure accuracy and quality of all work.

Collaborates across departments to pursue accompanying visuals, data analysis, audience engagement opportunities, social media assets, partnerships or live events that complement our journalism. 

Oversees content for all platforms including radio, TV, Web, and Social Media assignments.

Participates in culture building, inclusive decision making, and bringing ideas to different parts of our work in order to help us improve as an organization. 

Works with Project Manager to ensure that deliverables on grant funded projects are met.

Participates in community events and panels.

Manages relationship with content partners throughout Pennsylvania.

Maintains a regular and consistent schedule.

Resolves issues as they arise.

Performs other duties as required.
Education:  A Bachelor's degree in journalism, communications or a related field or the equivalent professional experience.
Experience:  Five years of daily journalism experience. At least two years of experience managing a print or radio newsroom or as an assignment editor. Demonstrated effectiveness managing staff both in person and remotely. Knowledge of legal and ethical standards of broadcast journalism. Experience demonstrating editorial decision making and cultural competency. Multiplatform editing experience.
Technical Skills:   Experience working across platforms: Must understand differences in text and audio script editing; must have understanding of digital journalism including search engine optimization and visual elements; must have understanding of video production.
*All WHYY employees are required to receive the COVID-19 vaccination. Proof will be required upon hiring.