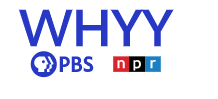 News Editor/Producer
Philadelphia, PA
Posted
March 9, 2022

About WHYY

 

WHYY serves the Philadelphia region with trusted journalism, eye-opening storytelling and intimate local arts programming. Our curiosity and commitment to this community is what drives our programming. It's also what drives our hiring.

 

Below you'll find an employment opportunity in the fast-paced setting of the Philadelphia region's leading public media provider. The award-winning professional staff of WHYY sets the bar high in television, radio and online. Whether it's preparing a program to air or a behind-the-scenes role in support, all positions are vital to continuing—and growing—our impact in our community.

 

WHYY offers a voice to those not heard, a platform to share everyone's stories, a foundation to empower early and lifelong learners and a trusted space for unbiased news. Learn more about our Social Responsibility Program. It's how we live.

 

About the Role

 

This position is the primary night editor responsible for editing text, scripts and audio, and managing the flow of content to radio and digital. Fine-tunes radio broadcasts to ensure that each story is not only engaging and accurate, but also on time, audible, and seamless. Writes text as needed. Responsibilities also include web production. Monitors other news publications and wire services and posts breaking news to WHYY.org as necessary. When needed, the news editor alerts other editors to breaking news and activates breaking news plan. Coordinates social media with social media manager. Oversees the production and final edits of the daily and weekend newsletters.

 

MAJOR DUTIES AND RESPONSIBILITIES
Work with reporters to create an ideal finished product

Edit and produce web stories, including selecting/positioning photos and other web elements

Edit audio and make sure stories left for the morning are accurate/updated

Coordinate evening broadcast and set schedule for stories for AM broadcast for host and Morning Edition associate producer

Handle rewrite and handle breaking stories for online and radio as part of overall breaking news strategy

Prepare/edit copy for reporters or program hosts; responsible for copy flow and continuity

Monitor competitive publications for breaking news

Post wire and aggregated stories to WHYY.org

Coordinate on-air promotions for web content

Operate production and audio equipment
Maintain a regular and predictable attendant

Perform other duties as assigned
Education: A bachelor's degree in Communication, English, Journalism, or related field from an accredited college or university.
Experience: A minimum of three (3) years reporting, editing, and producing experience in online news.
Technical Skills: Proficient in CMS production.  Basic knowledge of audio editing software preferred. Basic computer software and social media a must.
*This position is represented by SAG-AFTRA.
*All WHYY employees are required to receive the COVID-19 vaccination. Proof will be required upon hiring.