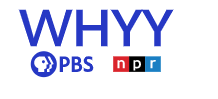 Partnership Manager
Philadelphia, PA
Posted
March 9, 2022

About WHYY

 

WHYY serves the Philadelphia region with trusted journalism, eye-opening storytelling and intimate local arts programming. Our curiosity and commitment to this community is what drives our programming. It's also what drives our hiring.

 

Below you'll find an employment opportunity in the fast-paced setting of the Philadelphia region's leading public media provider. The award-winning professional staff of WHYY sets the bar high in television, radio and online. Whether it's preparing a program to air or a behind-the-scenes role in support, all positions are vital to continuing—and growing—our impact in our community.

 

WHYY offers a voice to those not heard, a platform to share everyone's stories, a foundation to empower early and lifelong learners and a trusted space for unbiased news. Learn more about our Social Responsibility Program. It's how we live.

 

About the Role

 

WHYY is seeking a Partnership Manager for WHYY's Digital Studios within WHYY's digital division. This newly created position will be responsible for identifying, establishing, developing, and maintaining editorial and business partnerships that will help grow WHYY's audience and financial support. The immediate focus is on podcasts and digital-first video. The Partnership Manager will leverage personal expertise and existing industry relationships to achieve goals.

 

MAJOR DUTIES AND RESPONSIBILITIES

Content Development:
Identify content that aligns with WHYY's audience strategy and determine if the content and its producers are candidates for partnerships, including acquisition.

Develop opportunities for collaborations, mergers, and/or acquisitions with independent producers, mission-aligned organizations, other media outlets, and digital distribution platforms.

Cultivate and nurture high-value and high-impact relationships resulting in strategic partnerships designed to increase audience and support.

Leverage expertise and existing industry relationships to achieve strategic growth goals established and stated in WHYY's strategic plan.

Support the Chief Content Officer and Digital Vice President in developing individual programs as well as the entire portfolio of Digital Studios products.
Strategic Planning:
Monitor industry trends and propose actions that will result in impactful and long-term relationships with both audiences and partners.

Develop and present proposals to internal and external stakeholders and partners to gain support for your ideas.

Identify content that is needed to attract new audiences.

Study and leverage audience data to inform strategic moves.
Core Competencies:
Content Production

Content Development

Strategic Planning

Critical Thinking/Problem Solving

Active Listening

Oral/Written Communication

Product Knowledge

Marketing and Industry Insight

Global and cross-cultural awareness

Interpersonal Skills

Teamwork/Collaboration

Information Technology Application

Leadership

Professionalism/Work Ethic
Education: A Bachelor's degree in a related discipline is preferred, similar job experience is required.
Experience: This role requires 5+ years of experience managing content and/or business partnerships. Leading candidates will be savvy in podcasting and digital video trends and will come with strong professional relationships already in place.
Technical Skills: A deep understanding of the digital media marketplace and leading relevant technologies.
*Cover letter is required to  be considered for this role
*All WHYY employees are required to receive the COVID-19 vaccination. Proof will be required upon hiring.