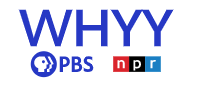 TV/Audio Promotions Producer
Philadelphia, PA
Posted
March 28, 2022

WHYY invites experienced video producers to apply for a position where you'll share your creative and passionate spirit producing and editing tv, radio and digital spots in a dynamic, fast-moving environment. In this role, you'll produce trendsetting promotional spots representing WHYY's vast assortment of locally produced tv and digital programs, WHYY's branding along with spots for WHYY sponsors.

 

About WHYY

 

WHYY serves the Philadelphia region with trusted journalism, eye-opening storytelling and intimate local arts programming. Our curiosity and commitment to this community is what drives our programming. It's also what drives our hiring.

 

Below you'll find an employment opportunity in the fast-paced setting of the Philadelphia region's leading public media provider. The award-winning professional staff of WHYY sets the bar high in television, radio and online. Whether it's preparing a program to air or a behind-the-scenes role in support, all positions are vital to continuing—and growing—our impact in our community.

 

WHYY offers a voice to those not heard, a platform to share everyone's stories, a foundation to empower early and lifelong learners and a trusted space for unbiased news. Learn more about our Social Responsibility Program. It's how we live.

 

About the Role

 

The duty of the position holder is to develop and execute multi-platform promotional strategies that build audience, brand value and revenue for WHYY, including TV, FM and digital. As a team member, you'll also contribute to department-wide initiatives including marketing planning, on-air and online promotions and fundraising.

 

MAJOR DUTIES AND RESPONSIBILITIES
Direct, edit and produce best-in-class promotional video and audio spots for local programs and the WHYY brand.

Shoot video and produce image/branding spots to reflect the special and unique attributes of public media tv, radio and digital. Create additional special project videos as needed; maintain consistent look and feel within each media.

Create digital media promotional "shorts" to highlight digital programming.

Write scripts.

Innovate ways to increase access and service to digital audiences, provide support (especially video support) to social media properties, such as Facebook, Twitter and Youtube

Collaborate with WHYY-FM and WHYY-TV operations on setting promotion priorities, including ongoing national and local program promotion, special campaigns, etc

Manage and creatively implement use of on-air promotional tools, including, but not limited to: FM live reads, FM host "on-the-fly" promos, TV graphic overlays, TV credit squeezes, tags, TV content rollover/filler and tickertape

Innovate ways to increase access and service to digital audiences, provide support (especially video support) to social media properties, such as Facebook, Twitter and Youtube

Adhere to public media guidelines and standards.

Steward spots and projects from creation, approvals, trafficking to airing.

Key in on related research related to public media audiences, particularly as related to program promotion strategies and apply to creative approach.

Work within project management tool to share timing and status of initiatives.

Coordinate and produce audio sessions with internal voices as well as external, expert voices for WHYY tv, radio and digital spots.

Key in on related research related to public media audiences, particularly as related to program promotion strategies and apply to creative approach.

Work within project management tool to share timing and status of initiatives.

Maintain a regular and predictable attendance; should have flexibility for scheduled shoots, urgent projects and working around equipment availability.

Contribute to other promotional projects such as on-air contests and promotions, on-air fund drives and more.

Perform other duties as assigned.

Possible nights and weekends
Education: A Bachelor's degree in a related field is preferred.
Experience: Two to four years' experience shooting, editing and producing in the broadcast and digital production area or promotional experience for a media organization or similar. Knowledge of TV production and operations, radio production and post-production editing required. Creating and managing a regular, organized workflow process. Understanding and adhering to public media guidelines, processes and deadlines.
Technical Skills: Experience with Adobe Creative Suite, AVID software, motion graphics or similar; knowledge of audio and video editing systems is required.
*This position is represented by SAG-AFTRA.
*All WHYY employees are required to receive the COVID-19 vaccination. Proof will be required upon hiring.