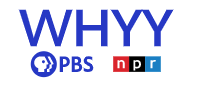 Vice President of News & Civic Dialogue
Philadelphia, PA
Posted
March 8, 2022

Greetings -

 

WHYY is actively recruiting for a Vice President of News & Civic Dialogue.  The attached description outlines the primary responsibilities of the role, as well as the qualifications we are seeking among potential candidates.

 

Not surprisingly, we seek individuals with deep leadership experience in the world of news, media and civic engagement.  Because WHYY is so much more than another media outlet, we also want people with a passion for public media, community engagement and lifelong learning.

 

WHYY is the most trusted media outlet in the tri state area.  We offer a voice to those not heard, a platform to share everyone's stories, a foundation to empower early and lifelong learners, a venue for community engagement activities and a trusted space for unbiased news and information. 

 

Although we are a non-commercial media organization driven by our public service mission, we operate by embracing "best in class" business processes. We strive to honor the financial commitments made by virtually every type of community stakeholder, whether they hail from nearly 1.4M members of its audiences, community foundations, corporations, or government.

 

So, our VP needs to be not just a newsroom leader, but one who can also positively impact operations outside of WHYY's newsroom, working with our full executive team to generate audience impact.

 

I would welcome your thoughts on potential candidates, sources or candidates and your ideas and input.  I can be reached at wmarrazzo@whyy.org or direct by phone at 215.351.1222.

 

Best regards,

 

WJM

 

SCOPE OF POSITION

As a member of the executive leadership team, the Vice President of News & Civic Dialogue is responsible for setting the editorial standards for the production of all multimedia platforms. A successful candidate would be expected to actively participate in the ongoing roll out of WHYY's Social Responsibility Program, and the plans component parts. The position also oversees a growing number of strategic news partnership with other media outlets. In addition, the position requires leadership across other administrative elements that make up WHYY's enterprise operations.

 

MAJOR DUTIES AND RESPONSIBILITIES
Manage WHYY's news and community engagement departments in a manner consistent with the mission and programming policies of WHYY, Inc.

Create newsroom strategies that align with our Social Responsibility Program to ensure that we have talent, including outside experts, that fully represent the diversity of ideas, race, and ethnicities of the audiences we are working to reach.

Recruit, develop, and manage all newsroom and community engagement staff.

Develop and manage special projects and/or news documentaries, as needed.

Oversee a daily schedule of high quality news reports and programs.

Develop live broadcasts and special presentations of timely issues bearing down on the communities served by WHYY.

Act as executive producer to high quality, daily new programming.

Ensure the daily gathering, writing, producing and distribution of news over all of WHYY's platforms to ensure alignment to its audiences wants and needs.

Meet with benefactors to secure great funding for new projects and contribute to the production of restricted grant proposals.

Develop and manages departmental budget.

Keep abreast of new media developments to assess applicability to WHYY's news operation.

Maintain a regular and predictable attendance.

Perform other duties as assigned.
PERIODIC DUTIES AND RESPONSIBILITIES
Attend and participates in meeting of the Board of Directors and the Community Advisory Board.

Conduct speaking events in the community to allow community to have a greater appreciation of WHYY's work.
Education: A bachelor's degree in a related discipline is required.
Experience: Fifteen or more years experience as a journalist and/or producer with a demonstrated record of leadership achievement for excellence with multi-platform productions is necessary. A minimum of ten years as content executive or manager of editorial content development teams or relevant comparable management experience in communications is required. Experience with strategic planning, content concept development, and high level editing projects is essential.  Must have experience with creation, production, strategy, and distribution of new media outlets. Must be able to interact and work successfully across departments.
Technical Skills: Proficient with Microsoft Office.
Communication Skills: Position requires superior oral and written communication skills. Must develop and create presentations for groups internally and externally. Must be able to make presentations with prepared remarks or informally; those comments represent WHYY's policies and practice to the general public, the industry and the government. Must be able to carefully provide the desirable message to all listeners and/or readers and avoid controversy and legal issues. Must possess well-developed listening skills and have demonstrated the ability to negotiate and convince others. 
Revenue/Budget/Math Skills: Must possess basic math skills necessary to create and manage the department's budget as well as daily management decisions. Must be able to accurately add, subtract, multiply, divide, and work with fractions. Well-developed fiscal management skills and demonstrated records of successful project management are needed.
PREFERRED CRITERIA
Experience: Previous experience with multiple distribution platforms and familiarity with public broadcasting is preferred.
*All WHYY employees are required to receive the COVID-19 vaccination. Proof will be required upon hiring.