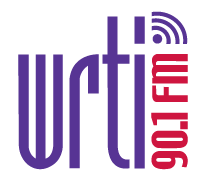 Associate General Manager for Content
Philadelphia, PA
Posted
December 10, 2019

WRTI seeks a forward-thinking, dynamic individual to lead a diverse music content and programming team. The successful candidate possesses a deep belief that, as a public media music station, WRTI has the power, obligation, and opportunity to make lives better throughout our community, and is aligned with our core values of discovery, curation, performance, community, preservation, and education.  

We're looking for a candidate who also brings a desire to challenge conventional wisdom, leverage technology to tackle current challenges, seize new opportunities, and embrace the complexity of delivering a robust classical music and jazz service in one of America's largest and culturally vibrant cities.

The Associate General Manager for Programming and Content directly manages the programming, production, and digital departments of WRTI.  Using a combination of vision, insight, experience, sound judgment, and analytics, the individual in this position leverages content across broadcast and digital platforms to maximize audience service and value.   

While managing a staff of full-time and part-time employees, the Associate General Manager oversees the acquisition and development of all new programming, including working with external content partners to identify, nurture, and present new content to WRTI's audience.  

The Associate General Manager provides leadership and policy development as a member of the management team. Reports to the General Manager. Performs other duties as assigned.

All candidiates must apply through the Temple University job portal. Thank you!