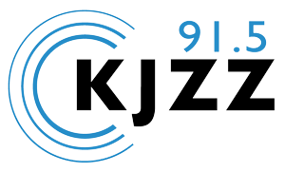 Senior Producer, KJZZ's The Show
Phoenix, AZ
Posted
October 26, 2021

KJZZ is looking for a senior producer for its daily morning news magazine. KJZZ's The Show reaches hundreds of thousands of listeners weekly.

We're looking for a producer with a nose for news and a passion for bringing compelling audio stories to life on all platforms. We want someone with big ideas about how to tell the story of the fifth largest city in the U.S., as well as how to connect Arizona audiences with what's happening around the world.

You'll create and produce news magazine segments, work with hosts to develop and explore stories of the state and region, and present them in unique ways. You'll work with the team to find the best guests and liveliest conversations, and direct a live radio show.

We want you to help take The Show to new and interesting heights, as we keep listeners in Arizona and the region up to date on the stories that impact their lives.

Check it out and apply at https://kjzz.org/jobs
Essential Functions
40% - Develops materials and content for network quality programming in various dayparts, with focus on audience orientation, timeliness, and production values.
20% - Prepares and delivers news content including gathering and rewriting material so that it will convey required information and fit specific time slots; works with executive producer to create programming that combines national, international, regional, and local content, producing programs including directing programs, producing segments, coaching assistant producers and guests for incorporation into program services.
20% - Researches and produces interviews and features.
10% - Interviews and edits guests for use in newsmagazines and web.
10% - Participates in fundraising activities, make station appearances as necessary and manage required paperwork; performs other related duties as assigned.
Minimum Qualifications
Bachelor's degree from a regionally accredited institution in journalism, radio/television, broadcasting or directly related field and two years of broadcast production experience.
OR
An equivalent combination of the conferred degree and directly related full-time work experience as described above sufficient to successfully perform the essential duties of the job such as those listed above, unless otherwise subject to any other requirements set forth in law or regulation, may be considered.
Desired Qualifications
1. Proficient with field audio production equipment and studio audio systems.
2. Experience researching and identifying appropriate guests including pre-interviewing
3. Experience in writing and producing show segments using gathered audio.
4. Experience writing and producing digital media content. This includes content that is exclusively for the web, mobile and social media.
5. Please list digital media tools you have used and years of experience with each.
6. A minimum of three or more years of progressively responsible experience or an equivalent combination of education, training, and experience in journalism, news, and multimedia experience which provides the requisite knowledge, skills, and abilities and digital audio editing skills.
7. Required: Recent portfolio of recent work that showcases highly developed and effective interviewing skills; demonstrable ability to produce well-written, contextual news with sound; and demonstrable ability to write, produce and complete sound-rich features.
If you experience issues with the application links, search for job 315714 at jobs.maricopa.edu to apply.