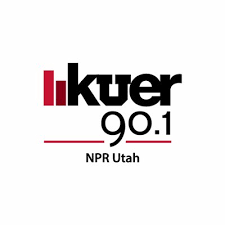 KUER Station Manager
Salt Lake City, UT
Posted
July 7, 2021

The KUER Station Manager oversees all programming, operations, promotion and audience development at Utah's statewide NPR affiliate. Recognized as one of the leading public radio stations in the country and located in beautiful Salt Lake City, KUER is committed to serving the people of Utah by reflecting all its diversity. Recent station leadership has prepared KUER for a post-pandemic burst of creativity and commitment. We're looking for a leader to meet this moment with enthusiasm and optimism.

The Station Manager is responsible for protecting and advancing KUER's mission to enhance the lives of its audience with a blend of news and information in an unbiased, non-commercial context. This leader will support the station's broad goals to build a community of world citizens through story and art, discussion and debate, sound and creativity. This leader articulates the station's content strategy and vision and maintains KUER's ethics and standards. The Station Manager tirelessly advocates for diverse voices and lived experiences in our community that broaden perceptions and find common ground among our statewide audience.

The Station Manager oversees national programming and develops innovative approaches for the creation and promotion of new content on KUER's multiple platforms. The Station Manager is responsible for innovating and creating in a cost-efficient manner, within budget, and when mutually beneficial, in a way that promotes collaboration with PBS Utah and other partners. The ideal candidate is an inclusive leader with the ability to build trust with the station staff and with the community as a whole.

This is a Category I position: Mandatory Required on Campus or at Health Care Facilities.

Main Campus staff: Employees and/or functions designated as mandatory, requiring employees to be physically located on campus in order to maintain campus systems and operations if they are healthy without COVID symptoms.

U of U Health Academics Faculty and Staff: All employees necessary for the direct on-site support of clinical operations, patient care, and essential research activities if they are healthy without COVID -19 symptoms.

Responsibilities

•Establish metrics to track and evaluate KUER's audience-building efforts for all programming.

•Develop and implement on-air and online promotional strategy, campaigns and assets that maximize listening and achieve audience targets for broadcast and digital properties (web, mobile, digital-only streams, podcasts, etc.)

•Advance public service, business goals and inclusive excellence. Support KUER's aspiration to lead the community in innovative content.

•Lead by example in writing and producing, but also assigning and supervising the creation of promotional content.

•Oversee a $1 million national programming budget

•Serve as KUER's first contact to national networks and content distributors ( NPR , APM , PRX , and others)

•Respond to press inquiries about programming.

•Oversee KUER web and mobile asset creation, harmonizing online and on-air content strategies.

•Oversee content creation teams for KUER News, RadioWest and podcasts, elevating engagement with existing and potential audiences in measurable ways and launching new programs as necessary.

•Partner with others in the organization to develop strategies and tactics that diversify, grow and engage audiences, especially audiences that have been traditionally underrepresented.

•Work with the development team on short- and long-term planning, as well as specific agendas for KUER fundraising and membership engagement.

•Participate in station fundraising activities, including working with membership and development staff in the creation of fundraising themes and messaging.

•Assist the newsroom with special coverage and program details.

This job description is not designed to contain or be interpreted as a comprehensive inventory of all duties, responsibilities and qualifications required of employees assigned to the job.

Work Environment and Level of Frequency typically required

Nearly Continuously: Office environment.

Physical Requirements and Level of Frequency that may be required

Nearly Continuously: Sitting, hearing, listening, talking.

Often: Repetitive hand motion (such as typing), walking.

Seldom: Bending, reaching overhead.

Minimum Qualifications

Bachelor's degree in Public or Business Administration, related area, or equivalency; nine years of progressively more responsible experience in public media, and/or the non-profit sector; demonstrated skills in leadership, management, financial oversight, quality improvement, and content creation; demonstrated ability to interpret audience ratings and audience data; and effective human relations and interpersonal communication skills required.

Applicants must demonstrate the potential ability to perform the essential functions of the job as outlined in the position description.

Preferences

Five years' experience in public radio management; three years' experience in program scheduling, production, or marketing; three years' supervisory experience at a public radio station; demonstrated skill in budget management; three years' experience in digital media and web-based content delivery; experience with FCC regulations and other federal and state requirements. Demonstrated cross-cultural communication skills and the ability and previous experience in engagement and/or storytelling efforts with traditionally underrepresented groups. An ideal candidate would have the ability to write and speak fluently in a second language.

Type Benefited Staff

Special Instructions Summary

Additional Information

The University of Utah values candidates who have experience working in settings with students from diverse backgrounds and possess a strong commitment to improving access to higher education for historically underrepresented students.

Individuals from historically underrepresented groups, such as minorities, women, qualified persons with disabilities and protected veterans are encouraged to apply. Veterans' preference is extended to qualified applicants, upon request and consistent with University policy and Utah state law. Upon request, reasonable accommodations in the application process will be provided to individuals with disabilities.

The University of Utah is an Affirmative Action/Equal Opportunity employer and does not discriminate based upon race, ethnicity, color, religion, national origin, age, disability, sex, sexual orientation, gender, gender identity, gender expression, pregnancy, pregnancy-related conditions, genetic information, or protected veteran's status. The University does not discriminate on the basis of sex in the education program or activity that it operates, as required by Title IX and 34 CFR part 106. The requirement not to discriminate in education programs or activities extends to admission and employment. Inquiries about the application of Title IX and its regulations may be referred to the Title IX Coordinator, to the Department of Education, Office for Civil Rights, or both.

To request a reasonable accommodation for a disability or if you or someone you know has experienced discrimination or sexual misconduct including sexual harassment, you may contact the Director/Title IX Coordinator in the Office of Equal Opportunity and Affirmative Action:

Director/ Title IX Coordinator

Office of Equal Opportunity and Affirmative Action ( OEO /AA)

135 Park Building

Salt Lake City, UT 84112

801-581-8365

oeo@utah.edu

Online reports may be submitted at oeo.utah.edu

For more information: https://www.utah.edu/nondiscrimination/

To inquire about this posting, email:employment@utah.edu (%20employment@utah.edu) or call 801-581-2300.

The University is a participating employer with Utah Retirement Systems ("URS"). Eligible new hires with prior URS service, may elect to enroll in URS if they make the election before they become eligible for retirement (usually the first day of work). Contact Human Resources at (801) 581-7447 for information. Individuals who previously retired and are receiving monthly retirement benefits from URS are subject to URS' post-retirement rules and restrictions. Please contact Utah Retirement Systems at (801) 366-7770 or (800) 695-4877 or University Human Resource Management at (801) 581-7447 if you have questions regarding the post-retirement rules.

This position may require the successful completion of a criminal background check and/or drug screen.