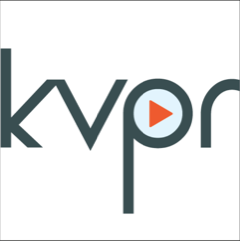 Higher Education Reporter
KVPR -Valley Public Radio
Merced, California
Posted
April 28, 2023

KVPR is seeking an experienced reporter to cover higher education in the San Joaquin Valley. Home to roughly 4 million people, the region spanning the Valley is home to three California State University campuses and one University of California campus. In between, the region has multiple community college districts that serve rural and urban populations. Within these higher learning institutions exists a world within a world. Today's college population is facing multiple challenges that are no different than larger society, from cost of living to gaining employment upon graduation. But these issues have a unique effect among students in the San Joaquin Valley entering society and the workforce under current social environments. The Higher Education Reporter at KVPR will seek to explain how larger social issues manifest at higher-learning institutions but also the ways stories inside the institutions influence the world around them. This beat will explore and bring out rich stories that look at the innovation and tensions that exist around student life, college administration, regional economic impact, research, campus growth, and outreach and recruitment. 

This position will be based in Merced, CA, in association with the new Central Valley Journalism Collaborative. The ideal candidate is a gifted journalist with excellent storytelling and writing skills, solid news judgment and a knack for cultivating sources. As in many smaller newsrooms, you may at times need to cover areas outside your official beat, and cover breaking news as needed.

DUTIES & RESPONSIBILITIES:
Report, write, edit and assemble original content for the station's broadcast and digital platforms, including both daily coverage, feature-length coverage, podcast and other digital content
Tell sound-rich stories in compelling and creative ways with diverse sources.  
Share station journalism on a variety of platforms and settings including the web, social media, and at station events
Meet deadlines and work creatively and under pressure with a small but ambitious newsroom
Participate in on-air fundraising and other station activities and events
Work in a fast-paced, collaborative environment
Other duties as assigned
SKILLS & EXPERIENCE:
Superior writing and communication skills
Digital audio recording and editing skills         
Proficiency with Word, Excel and social media platforms
Must be able to write, edit and produce content consistent with the NPR style
A passion for public media news values
Journalism / broadcast production experience preferred
Spanish language skills preferred
College degree, preferably in journalism, communications or a related field
Must have a valid California driver's license and reliable transportation
This position will be based at the Central Valley Journalism Collaborative in Merced, CA with regular visits to KVPR's Broadcast Center in Clovis, CA.
How to apply: 
Send resume, three references, a cover letter and a link to three work samples to KVPR News Director Cresencio Rodriguez-Delgado: crdelgado@kvpr.org. In your cover letter, tell the story of what led you to become a journalist and what gets you excited about storytelling. Additionally, explain why you would make a great radio reporter and pitch a story that pertains to the Higher Education Reporter description. Most importantly, how would you tell this story with audio?
About KVPR:
KVPR is the NPR station for the residents of inland Central California. KVPR operates broadcast stations in Fresno and Bakersfield, as well as KVPR.org, the KVPR app and KVPR Classical. KVPR serves a seven-county region of inland California stretching from Los Angeles County in the south to Yosemite National Park in the north. The region is known worldwide for its agricultural output, and includes vast rural areas as well California's fifth and ninth largest cities (Fresno and Bakersfield respectively). The station's newsroom currently has 7 FTE positions. KVPR is a partner in the Central Valley News Collaborative with The Fresno Bee, Radio Bilingüe and Vida en el Valle and the new, Merced-based Central Valley Journalism Collaborative. KVPR is also one of six NPR stations participating in the "1A Remaking America" initiative with WAMU/NPR's flagship talk show 1A. In the past three years, KVPR has received one National Edward R. Murrow Award, seven Regional Murrow Awards and over a dozen Golden Mike Awards. KVPR operates a state-of-the-art 10,000 square foot broadcast center that opened in 2016 in Clovis, California, near the base of the Central Sierra Nevada, minutes away from Yosemite, Sequoia and Kings Canyon National Parks. The station is operated by White Ash Broadcasting, Inc. and is a community licensee.
About CVJC:
The Central Valley Journalism Collaborative (CVJC) is a new, nonprofit newsroom dedicated to building the capacity and strength of community-oriented journalism across central California. Based in Merced, the CVJC produces content and works with partner newsrooms to maximize the reach and power of quality, local journalism. The CVJC is powered by the James B. McClatchy Foundation of Sacramento.
White Ash Broadcasting, Inc (dba KVPR | Valley Public Radio) is an equal opportunity employer committed to a diverse workforce, and an inclusive vision of public media's future. The station provides equal employment opportunities to all applicants and employees for jobs, skills, training and promotions regardless of race, color, national origin, ancestry, sex, age, religion, physical or mental disability, medical condition, veteran status, marital status, pregnancy, sexual orientation, gender identity, genetic information or any other consideration made unlawful by federal, state, or local laws.
It will provide reasonable accommodations to applicants and employees who are qualified individuals with a disability as defined by law. Should you require assistance due to a disability and would like to request a reasonable accommodation for your application process, please send an email to crdelgado@kvpr.org or by calling 559-862-2480.