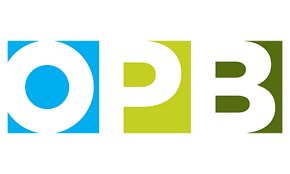 Fill-In Host/Producer, KMHD Jazz Radio
Portland, OR
Posted
September 3, 2019
Summary
KMHD Jazz Radio is looking for a Fill-In Host/Producer. KMHD Jazz Radio is a partnership between Mt. Hood Community College and OPB. This hourly, non-exempt position is a part-time, temporary status position.
Position Details
Primary Duties/Responsibilities:
The KMHD Fill-In Host/Producer serves as a substitute to the primary host(s) during daytime music shifts, as needed. Additionally, this position programs and voice tracks a weekday music shift, as coordinated with the Program Director, typically 3 – 4 hours a week. The Fill-in host assists with membership drives live on-air and serves as a representative at select KMHD events.  
Working Conditions:
This position works in KMHD's studios at OPB and is on air, time(s)/days to be determined with KMHD's Program Director, typically 3 to 4 hours a week during the 7 to 10am or 3 to 6pm weekday shifts. Most work is done in the office, studio, or other indoor locations. Occasional work is done offsite. Moving equipment of up to 40 pounds may be needed.  
Required Qualifications:
Experience as radio on-air talent.
Authentic and engaging on-air scripted and non-scripted skills.
Strong knowledge of jazz history and knowledge of funk, soul, R&B, world, and hip hop, as they relate to jazz.
Must be proficient in the operation of broadcast equipment.
Fluent use of standard computer software tools in business applications.
Ability to work with digital audio libraries and office computer software.
Ability to work alone and with a team.
Effective under pressure.
Punctual and reliable.
Strong attention to detail.
Ability to serve as a representative of KMHD.
Enthusiasm for the mission of OPB and for the role of public media in a changing media environment.  
Preferred Qualifications:
Experience MCing and DJing at public events.
Public radio broadcast experience.      
Click HERE to apply.
Application Deadline
This position is open until filled.