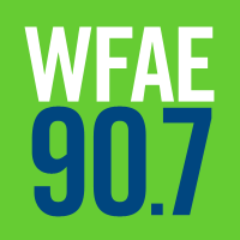 Producer, On-Demand Content and Audience Engagement
Charlotte, NC
Posted
September 26, 2017

Make an impact on the community. Work with a team of smart, collaborative colleagues.

This is an exceptional opportunity for a mission –minded and innovative producer.

WFAE, an award-winning public radio station serving the Charlotte region for more than 35 years,  seeks a producer to lead our podcast and other on-demand content initiatives, with a strong focus on audience engagement. You will be working with a team of journalists and other media professionals who are passionate about creating journalism that informs, enriches and inspires our local community. We work hard, have lots of fun and support each other in reaching our goals.

The producer will be responsible for curating, editing and creating on-demand content for NPR One, app stores, voice-activated devices and other distribution channels.  The On-Demand Content Producer will be an expert in the podcast space and savvy about other forms of on-demand listening.  The role will require someone who is knowledgeable about news, trends and cultural issues, with the ability to transform topics into highly-engaging  audio content. The producer will work closely with other  newsroom staff to identify and create content. In addition, the producer will work with the community and other external parties on content creation and distribution agreements.  The producer will also be responsible for overseeing WFAE's community podcast training program.

The On-Demand Content Producer will report to the Managing Editor for News and Digital. This job is located in Charlotte, N.C.

Responsibilities include:
Customizing WFAE hourly newscasts for NPR One and complementing podcasts with original digitally friendly, socially savvy content (charts, graphics, surveys, etc) to boost engagement
Curating the best WFAE news and feature reports, editing them to best serve the NPR One, social and digital audiences
Managing local content production for NPR One to increase subscribers/solicit user-generated content
Helping imagine, shape and manage new WFAE podcasts
Utilizing listening tools to create podcasts driven by audience interests
Overseeing WFAE's community podcast training initiative
Leveraging data to support member, product and audience development goals
Preferred Qualifications:
3+ years of creating, hosting or producing podcasts
Experience working in a fast-paced news environment
Excellent project management skills
Experience editing on common audio software
Experience promoting programming and content through social and other online platforms
Strong news or programming judgment
Strong oral and written communication skills
Ability to understand analytics and leverage insights to improve content and build audience
Ability to collaborate effectively and also work independently
Bachelor's degree or equivalent experience
Send your cover letter and resume to careers@wfae.org. Include Producer, On-Demand Content and Engagement as the subject line of your email. Please include your salary requirements in your cover letter in order for us to consider your application.
WFAE is a fast-paced public radio station offering an exciting and creative work environment. We look for ambitious and dedicated people ready for challenges. We offer a generous benefit package and competitive compensation.
Across WFAE, we strive to:
Exemplify the highest levels of integrity and public trust.
Serve as a national and industry model of journalistic excellence.
Be doggedly committed to telling great stories and serving the public.
Succeed through teamwork, respect and collaboration.
Include diverse people, voices, thoughts and perspectives at every level of our work.
Value and reward creativity, curiosity and humor.
Be bold and take risks in service to journalism and our mission.
Enter every room with a spirit of generosity and gratitude.