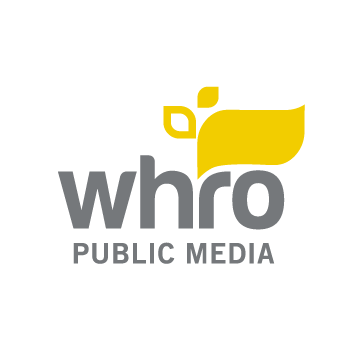 Producer/Announcer (Morning Edition)
Norfolk, VA
Posted
January 27, 2022

Job Category

Media - Journalism - Newspaper

Job Summary:

The Morning Edition Producer/Announcer is the local voice of WHRV 89.5 and guides listeners through the NPR News Program by creating a sense of place with local news, information, and community connections. The successful candidate will have strong hosting, writing and audio editing skills, and the ability to distribute content to digital platforms

 

Duties/Responsibilities:

On-Air
Strive to continuously improve and elevate the Morning Drive listening experience.

Present Morning Edition and drive time programs daily Monday – Friday, 6a-10a for WHRV 89.5 Norfolk

Run the digital radio board, playback/automation system, and general broadcast equipment and software.

Create day sheet with daily and topical live read promotions and produce daily audio promos.
Off-Air
Support digital audio promotional needs and follow marketing strategies.

Contribute to infrequent on-call weekend needs and crisis coverage.

Organization Fundraising and in-person organization events.

Value, contribute to and sustain WHRV 89.5's commitment to a culture of belonging that sees our history of power and privilege and seeks to balance that by including many diverse experiences and perspectives.

Performs other duties as assigned.
Required Skills/Abilities:
Strong working knowledge of Automation systems

Demonstrated skills in interviewing, audio editing and writing for broadcast.

Proficient in Adobe Suite and other editing software.

Skilled broadcast board operator with knowledge of FCC radio requirements.

Professional and punctual.

Significant experience working with a team.

Experience working on deadlines independently and collaboratively.

High proficiency with computer apps and software.

Demonstrated self-motivated qualities and desire to learn new skills.
Education:
Bachelor's Degree in broadcasting or journalism or related experience.
Experience:
Minimum two years of professional on-air experience in a similar drive time host or reporter position preferred.

Knowledge and experience doing voice work in a public radio setting

Experience in non-profit, not required but highly desirable.
Physical Activities
Moving self in different positions to accomplish tasks in various environments including tight and confined spaces.

Remaining in a stationary position, often standing or sitting for prolonged periods.

Moving about to accomplish tasks or moving from one worksite to another.

Adjusting or moving objects up to 5 pounds in all directions

Communicating with others to exchange information.

Repeating motions that may include the wrists, hands and/or fingers.

Assessing the accuracy, neatness and thoroughness of the work assigned.


 
Environmental Conditions
Low temperatures.

High temperatures.

Outdoor elements such as precipitation and wind.

Noisy environments.

Small and/or enclosed spaces.


 
Physical Demands
Sedentary work that primarily involves sitting/standing.
COVID-19
WHRO requires that employees working onsite maintain a COVID-19 fully vaccinated status and will be required to provide a copy of their immunization card or certification statement to WHRO's Human Resources Department.
Equity Statement
It is WHRO's policy to provide equal employment, educational and social opportunities for all persons, without regard to race (or traits historically associated with race including hair texture, hair type, and protective hairstyles such as braids, locks, and twists), color, religion, sex or gender (including pregnancy, childbirth, or related medical conditions), national origin, gender identity or expression, age, veteran status, disability, political affiliation, sexual orientation or genetic information. Minorities, women, veterans, and individuals with disabilities are encouraged to apply.
AA/EOE/M/F/Disability/VETS/Drug Free