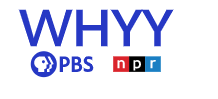 Assistant News Director
Philadelphia, PA
Posted
March 9, 2022

About WHYY

 

WHYY serves the Philadelphia region with trusted journalism, eye-opening storytelling and intimate local arts programming. Our curiosity and commitment to this community is what drives our programming. It's also what drives our hiring.

 

Below you'll find an employment opportunity in the fast-paced setting of the Philadelphia region's leading public media provider. The award-winning professional staff of WHYY sets the bar high in television, radio and online. Whether it's preparing a program to air or a behind-the-scenes role in support, all positions are vital to continuing—and growing—our impact in our community.

 

WHYY offers a voice to those not heard, a platform to share everyone's stories, a foundation to empower early and lifelong learners and a trusted space for unbiased news. Learn more about our Social Responsibility Program. It's how we live.

 

About the Role

 

The Assistant News Director works in association with the Director of News to develop story ideas, track issues and events, assign reporters for coverage, schedule stories for air and web, and schedule time for interviewing, writing and editing. The Assistant News Director serves as a primary fact checker, script editor, audio editor and web editor to insure news reports are produced in an effective, timely and high-quality manner and are audience-focused. The Assistant News Director adheres to deadlines and makes timely and effective decisions. This position can expect to work on evenings and one weekend day a week.

 

The Assistant News Director works under the Director of News to make certain news content and presentation is of high quality, presented in appropriate day parts, with the result being to serve and grow a diverse audience.  The Assistant News Director supervises the producers assigned to some shows.

 

The Assistant News Director performs the primary functions of the Director of News during the director's absence. These functions may include personnel management, budget management, editorial management, and other duties as assigned. The Assistant News Director also maintains records, conducts correspondence and meetings, oversees upkeep of supplies and equipment, helps on station fundraising activities and other duties as assigned.

 

MAJOR DUTIES AND RESPONSIBILITIES

 
Work with staff to produce content for shows throughout the day

Monitor the quality and improve as appropriate the overall quality of local news and production techniques

Move resources as appropriate for breaking news, special projects, etc.

Edit pieces for web and broadcast; must be an excellent script and web editor

Prepare and administer evaluations of direct reports

Take part in the hiring and disciplinary processes when necessary

Maintain a regular and predictable attendance.

Perform other duties as assigned.
Education: A Bachelor's degree in journalism, communications or a related field
Experience: 5+ years' professional journalism experience overseeing the quality and presentation of radio and web news content. Demonstrated experience in broadcast production, writing, and editing for radio and web. Must have ability to lead and inspire and be able to adapt to demands of digital changes. Some supervisory experience required.
Technical Skills: Experience working across platforms: Must understand differences in text and audio script editing; must have understanding of web journalism, including search engine optimization and visual elements of web journalism; must have understanding of video production. Must be social-media savvy.
*All WHYY employees are required to receive the COVID-19 vaccination. Proof will be required upon hiring.