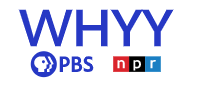 Associate Digital Producer
Philadelphia, PA
Posted
November 7, 2022

About WHYY

 

WHYY serves the Philadelphia region with trusted journalism, eye-opening storytelling and intimate local arts programming. Our curiosity and commitment to this community is what drives our programming. It's also what drives our hiring.

 

Below you'll find an employment opportunity in the fast-paced setting of the Philadelphia region's leading public media provider. The award-winning professional staff of WHYY sets the bar high in television, radio and online. Whether it's preparing a program to air or a behind-the-scenes role in support, all positions are vital to continuing—and growing—our impact in our community.

 

WHYY offers a voice to those not heard, a platform to share everyone's stories, a foundation to empower early and lifelong learners and a trusted space for unbiased news. Learn more about our Social Responsibility Program. It's how we live.

 

About the Role

The Associate Digital Producer executes digital strategy through the creation, curation, and distribution of digital content. This includes, but is not limited to video and audio content, text, images and multimedia as outlined in plans developed by the digital department.  The position partners closely with the content production and digital news teams.

 

MAJOR DUTIES AND RESPONSIBILITIES

• Monitoring and updating of WHYY.org homepage and other "front doors."

• Monitoring and updating of WHYY.org media (audio/video) files and metadata.

• Updating of various broadcast related web sites.

• Updating of ancillary WHYY digital properties - like video.whyy.org.

• Management of select third-party platforms, like YouTube

Education: College degree in related field or equivalent work experience.

 

Experience: 1+ years

 

Technical Skills: Ability to write, edit and proof-read quality written content. Skilled with computers, takes advantage of new technology, and learns new tools.

 

*Cover letter is required to be considered for this position.

 

*This position is represented by SAG-AFTRA.

 

*All WHYY employees are required to receive the COVID-19 vaccination. Proof will be required upon hiring.