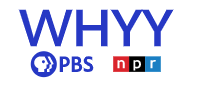 Associate Media Instructor—After-School and Summer
Philadelphia, PA
Posted
November 21, 2022

About WHYY

 

WHYY serves the Philadelphia region with trusted journalism, eye-opening storytelling and intimate local arts programming. Our curiosity and commitment to this community is what drives our programming. It's also what drives our hiring.

 

Below you'll find an employment opportunity in the fast-paced setting of the Philadelphia region's leading public media provider. The award-winning professional staff of WHYY sets the bar high in television, radio and online. Whether it's preparing a program to air or a behind-the-scenes role in support, all positions are vital to continuing—and growing—our impact in our community.

 

WHYY offers a voice to those not heard, a platform to share everyone's stories, a foundation to empower early and lifelong learners and a trusted space for unbiased news. Learn more about our Social Responsibility Program. It's how we live.

 

About the Role

 

 

The Media Lab project places media production equipment and skilled media instructors in middle and high schools in the Philadelphia region. Associate Media Instructors will work at assigned Media Lab schools as primary WHYY educator for their students and teachers.

 

MAJOR DUTIES AND RESPONSIBILITIES

 
Primary responsibilities include providing hands-on media arts training to Philadelphia students and teachers in a project-based setting.  They will assist students in producing short documentaries and/or news packages on a topic of their choosing during after-school hours. 

Teach after-school programming at three or four days a week focused on producing documentaries or school news packages.

Keep a running record of student enrollment, project completion for both after-school and in -school materials, teacher training, other relevant data, and attendance.

Work with Director of School Partnerships to communicate successes of the program and share student projects.

Teach one of the 3 types of summer programs offered to WHYY Media Lab Students.

Provide input on WHYY Media Arts curriculum.

Maintains a regular and predictable schedule at schools, office, or other work sites.

Performs other duties as assigned.
Education: Bachelor's Degree
Experience: At least one year working in a school setting teaching students and/or working as a videographer/editor/photographer at a media based company.
Technical Skills: Teaching students and teachers how to produce their own audio/video stories.
*All WHYY employees are required to receive the COVID-19 vaccination. Proof will be required upon hiring.