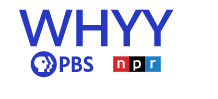 Associate Producer
Philadelphia, PA
Posted
April 6, 2022

About WHYY

 

WHYY serves the Philadelphia region with trusted journalism, eye-opening storytelling and intimate local arts programming. Our curiosity and commitment to this community is what drives our programming. It's also what drives our hiring.

 

Below you'll find an employment opportunity in the fast-paced setting of the Philadelphia region's leading public media provider. The award-winning professional staff of WHYY sets the bar high in television, radio and online. Whether it's preparing a program to air or a behind-the-scenes role in support, all positions are vital to continuing—and growing—our impact in our community.

 

WHYY offers a voice to those not heard, a platform to share everyone's stories, a foundation to empower early and lifelong learners and a trusted space for unbiased news. Learn more about our Social Responsibility Program. It's how we live.

 

About the Role

 

This position acts as a vital link in the production team assisting the Morning Edition host, and Newsroom editors in producing morning news and assisting on daily tasks in the newsroom.

 

MAJOR DUTIES AND RESPONSIBILITIES
Review all audio left for morning show in audio vault. Adjust any audio levels as needed.

Input audio from File Transfer Protocol server sent from other stations into audio vault.

Review other information needed for morning newscasts (sports scores, overnight news events that could become copy stories for the newscast).

Write news copy for host.

Monitor web traffic service to provide updated transportation information to host.

Alert News Assignment Editor or News Director of breaking news or decisions that must be made before morning meeting.

Monitor newsroom@whyy.org e-mail.

Research and book guest for 2-way interview, and help produce finished audio/web presentation.

Write cut scripts and process feeds for mid-day newscasts as required by newsroom supervisor.

Monitor news events as assigned online and cut up relevant audio for morning and daytime newscasts.

Meet daily with Morning Edition host to critique the show.

Work on social media presence for Morning Edition.

Position starting time is 4:00 a.m.

Prepare daily list for 9:20 a.m. meeting and attend the meeting. Then post assignments in email distribution list.

Must be familiar and be a part of WHYY's culturally competent newsroom initiative.

Maintain regular and predictable attendance.

Perform other duties as assigned.
Education:  A degree in journalism/communications or in another field, and equivalent knowledge acquired through work experience.
Experience: One to two years journalism experience in radio and other broadcast medium.
Software/Technical Skills: Proficient in Audio Vault, Inews "CMS", File Transfer Protocol, ProTools, and basic computer software.
*This position is represented by SAG-AFTRA.
*All WHYY employees are required to receive the COVID-19 vaccination. Proof will be required upon hiring.