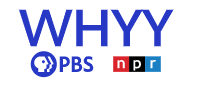 Associate Producer, Fresh Air
Philadelphia, PA
Posted
March 28, 2022

About the Role

 

Fresh Air with Terry Gross, the Peabody Award-winning weekday interview program exploring entertainment, contemporary arts, news and issues, is one of public radio's most popular programs and podcasts.  The show is carried by over 650 NPR stations across the country, with a weekly broadcast audience of nearly 5 million listeners, and 3½  million podcast downloads each week.

 

We are seeking an Associate Producer to join our staff, to be part of the team which logs and then edits long form interviews (typically 90 minutes of tape down to 40); generates interview research materials for the host; and performs a variety of other production tasks as assigned.  This position is primarily editorial and production oriented, but it also includes a number of small but essential administrative tasks as well, such as maintaining the library of interview transcripts and list of interview guests; and sending daily promo copy to stations. 

 

MAJOR DUTIES AND RESPONSIBILITIES
Log interviews as assigned (typically one or two interviews each week).

Meet with segment producer to plan interview edit for those assigned interviews; make initial cut on Protools and continue to collaborate with segment producer on subsequent edits of the interview.

Prepare background interview research for host.

Provide a "second ear" when host is recording show copy; provide direction and edit host tracks.

Prepare incues, fact check, and edit host copy as needed.

Edit and record host copy for local station promos.

Respond to various member station requests (eg., for interviews from our archive to be used for fundraising or local events; signed photos of host; etc)

Assist in the daily cataloguing and tagging of program metadata for the Fresh Air Archive website.

Download/"hijack" music, film and TV clips as needed.

Maintain library of interview transcripts on a daily basis.

Send out daily "rip and read" program promos

Open and process mail sent to the host

Provide general production and editorial support as assigned

Attend weekly staff-wide editorial meetings. Make guest suggestions.
Education: In addition to an undergraduate college degree, an active interest in a range of arts, entertainment, news and issues will provide an important foundation for this position.
Experience: Previous work in audio, podcasting, and/or public radio, or equivalent work in any print, film or journalism related field; experience in interview logging and editing; experience with challenging editorial choices; previous work which demands an emphasis on balance and accuracy.
Experience on a nationally recognized radio program or podcast is a significant plus.  Excellent audio production skills and advanced experience with ProTools production is a plus.  Facility with social media is a plus.
Technical Skills:  Must be proficient in digital audio editing; know how to conduct research for print or broadcast; and have adequate typing skills in order to log interviews. 
*This position is represented by SAG-AFTRA.
*This position is based at WHYY in Philadelphia, with the expectation that relocation to Philadelphia (if necessary) will take place within three months of hiring date.
*All WHYY employees are required to receive the COVID-19 vaccination. Proof will be required upon hiring.