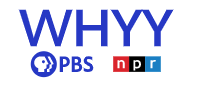 Audio General Manager
Philadelphia, PA
Posted
March 9, 2022

About WHYY

 

WHYY serves the Philadelphia region with trusted journalism, eye-opening storytelling and intimate local arts programming. Our curiosity and commitment to this community is what drives our programming. It's also what drives our hiring.

 

Below you'll find an employment opportunity in the fast-paced setting of the Philadelphia region's leading public media provider. The award-winning professional staff of WHYY sets the bar high in television, radio and online. Whether it's preparing a program to air or a behind-the-scenes role in support, all positions are vital to continuing—and growing—our impact in our community.

 

WHYY offers a voice to those not heard, a platform to share everyone's stories, a foundation to empower early and lifelong learners and a trusted space for unbiased news. Learn more about our Social Responsibility Program. It's how we live.

 

About the Role

 

The Audio General Manager is primarily responsible for ensuring that WHYY's mission and brand strategies are translated into program choices and with packaged delivery for all WHYY's audio services, FM stations, and live streaming platforms.  The position directly supervises the Audio Operations Department.  The position interacts routinely with others to optimize efforts to create and distribute content across multiple media platforms and to find nontraditional pathways to grow and diversify WHYY's audiences. To this end, the Audio General Manager will work on special assignments with the Vice President of News & Civic Dialogue, Digital and Production, and the President of New Ventures.

 

MAJOR DUTIES AND RESPONSIBILITIES
Keep constant vigilance over the day-to-day sound of the radio stations to ensure adherence to mission and a high-quality, cohesive flow.
Design, implement and monitor the radio station program schedule, including the programming for the "Specials" slot.
Supervise radio operations staff.
Develop and train on-air talent from internal WHYY departments.

Provide consistent, timely feedback to staff on ways to improve, including regular air checks and performance assessments.

Ensure that programming meets WHYY's editorial standards.
Work closely and coordinate with staff overseeing other WHYY platforms for distribution of content, as well as staff creating content.

Work with WHYY senior management to develop and implement a plan to diversify and grow its audiences organically and/or through acquisition.

Manage WHYY relationships with programming providers such as NPR, APM, PRX, and WNYC Studios, including negotiating the fees for programming from those providers.

Work closely with on-air fundraising staff to ensure seamless coordination during radio fundraising drives.

Analyze audience ratings reports, use the data to inform programming choices which will grow audience and ratings. Keep WHYY senior management apprised of the ratings.

Promote innovation and smart risk-taking to keep programs fresh and relevant.

Foster a productive work environment, and create individualized development plans for staff training to enhance skills and foster growth.

Develop over time audio management strategies to ensure those services are refreshed to secure market share.

Maintains regular and predictable attendance.
Performs other duties as assigned.
Education:  A Bachelor's degree in a related discipline is required.
Experience: At least eight to ten years senior level leadership experience in a complex media environment, including experience with radio.  Experience in digital media, content production, and technology is a plus.
Technical Skills: Basic computer skills (Microsoft Office, Google Documents). Knowledge of audio editing software is preferred. This person should also be a capable copy editor. This position would need to be able to edit underwriting and promotional copy.
*All WHYY employees are required to receive the COVID-19 vaccination. Proof will be required upon hiring.