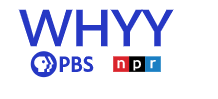 Audio Show Producer
Philadelphia, PA
Posted
August 31, 2022

About WHYY

 

WHYY serves the Philadelphia region with trusted journalism, eye-opening storytelling and intimate local arts programming. Our curiosity and commitment to this community is what drives our programming. It's also what drives our hiring.

 

Below you'll find an employment opportunity in the fast-paced setting of the Philadelphia region's leading public media provider. The award-winning professional staff of WHYY sets the bar high in television, radio and online. Whether it's preparing a program to air or a behind-the-scenes role in support, all positions are vital to continuing—and growing—our impact in our community.

 

WHYY offers a voice to those not heard, a platform to share everyone's stories, a foundation to empower early and lifelong learners and a trusted space for unbiased news. Learn more about our Social Responsibility Program. It's how we live.

 

About the Role

 
WHYY midday audio program seeks to be the local voice of Philadelphia's NPR station outside of the contributions of the news department. This will be done through a variety of live and recorded segments that can engage audiences.

This position will work with the senior audio producer and the on-air show hosts to create segments that are primarily local in nature, but can also take advantage of politics, race, the arts, sciences, local impact of national/international stories, consumer, and money issues as well as lifestyle topics. In working with the show team, develop a strategy of audience engagement will be developed and applied to each day's broadcast. This person is curious, collaborative, resourceful and creative driven by the belief that facts, integrity and honesty reflect the best in journalism.
MAJOR DUTIES AND RESPONSIBILITIES
This person works on their own and with the on-air hosts to create a variety of topics that can be put on broadcast or other digital platforms as decided.

On topics the producer has researched, provide timely and concise background to the on-air hosts about the subject matter.

Provide production assistance where needed on host created segments.

Participate in pre-and post-show reviews of content needs.

This person will have a good understanding of the tristate area and contacts in the region to highlight both general news of interest to a broad-based audience and the rich diversity of the region.  

This person will write copy scripts as needed.

This person will work with Senior audio producer and show host to determine an approach to audience engagement for particular segments and the overall show.

Work logistics needed for live or recorded guests.

They must have skills to pre-interviews guests to determine their readiness for a live interview and to search out the requisite research including fact checking to enable the host to conduct high quality interviews. 

They must also have advanced editing skills for news, music and other clips to be inserted in the program and advanced social media skills to engage with listeners and promote program content on line including finding new audiences. They also need to evaluate the quality of the show through debrief sessions and regular meetings.

This person is part of a rotating team who will direct the program on a regular basis, coordinating with the engineer and host, setting up the guests and managing calls and comments during the live broadcast.

They must maintain a regular and predictable attendance.

The must be ready to perform other duties as assigned.
Education: They must have undergraduate degree, an active interest in and familiarity all facets of the news, the arts, cultural issues and politics. They must have well developed research and communication skills and familiarity with a wide range of on- line resources. 
Experience: At least three years of experience working in broadcast production or related fields such as spoken work or audio production, experience working on deadline in a high pressure environment, have a talent for finding compelling guests and topics and have the skills to find the kind of research to make the interviews unique.
Technical Skills: Knowledge of Microsoft Office suite is required. Must be able to edit sound elements to enhance the show.
*This position is represented by SAG-AFTRA.
*All WHYY employees are required to receive the COVID-19 vaccination. Proof will be required upon hiring.