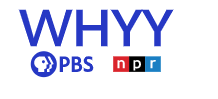 Development and Planned Giving Specialist
Philadelphia, PA
Posted
September 26, 2022

About WHYY

WHYY serves the Philadelphia region with trusted journalism, eye-opening storytelling and intimate local arts programming. Our curiosity and commitment to this community is what drives our programming. It's also what drives our hiring.

 

Below you'll find an employment opportunity in the fast-paced setting of the Philadelphia region's leading public media provider. The award-winning professional staff of WHYY sets the bar high in television, radio and online. Whether it's preparing a program to air or a behind-the-scenes role in support, all positions are vital to continuing—and growing—our impact in our community.

 

WHYY offers a voice to those not heard, a platform to share everyone's stories, a foundation to empower early and lifelong learners and a trusted space for unbiased news. Learn more about our Social Responsibility Program. It's how we live.

 

About the Role

WHYY is seeking a dynamic individual to assist in growing a pipeline of donor prospects from start to finish.

 

MAJOR DUTIES AND RESPONSIBILITIES

This is an exciting new position which will contribute to WHYY's growing planned giving and individual giving. The Development and Planned Giving Specialist will work in direct collaboration with, and be managed by, the Planned Giving Manager.

 

He or she plays a significant role in meeting the goal of increasing the number of planned, mid-level, and major gifts for WHYY. The Development and Planned Giving Specialist will support all the estate and gift administration and processing, communications, stewardship events, and office administrative aspects of the program. The diverse functions of this position require the ability to juggle competing priorities, including donor calls and outreach, proactive problem-solving, consummate diplomacy with supporters, and sound decision-making with the goal of achieving clear communication, efficient office operations and procedures, and effective support for multiple projects.

 

This position will require regular contact with a variety of supporters, staff, and external and internal constituencies.

 

Flexibility, superb social skills, discretion and confidentiality, and a solutions-based approach to addressing problems are required. He or she is a highly detailed, articulate, poised and energetic professional who thrives as a self-starter. He or she is an excellent communicator and has superior interpersonal skills, tact, sensitivity, computer savvy, accuracy and sound independent judgment.

 

 Prospect Calls, Outreach, and Engagement (40%)

o Every week call an estimated minimum of 15 individuals who have responded to a WHYY indicating potential interest in supporting public media.

o Engage prospects via a variety of manners including phone, WHYY events, or zoom meetings, to uncover their public media connections and interests and determine if they would like to further deepen their relationship with WHYY.

o Write detailed notes from the prospect meeting, record in Revolution Online (ROI) database, and make a recommendation on their level of interest.

o Follow up with the prospect with content relevant to their interests.

O Liaison with certain prospects who may want to become mid-level donors.

 

• Estates and Gifts Administration (10%)

o Support Planned Giving Manager to manage timeline of asynchronous estates from beginning to close, ensuring every phase is met in a timely manner.

o Research and obtain obituaries and update database accordingly in preparation for subsequent estate administration.

o Offer and manage on-air crediting opportunities for estates with family and estate representatives (as needed).

o Be conversational in basic planned gifts – bequests, retirement assets, and other vehicles.

 

• Customer Service and Office Administration (10%)

o First point of contact for Planned Giving customer service. Provide timely and exceptional customer service to prospects and planned giving donors through any phone, email and in-person questions and comments.

o Assist planned giving manager in managing and tracking special mailings, e.g. Charitable Gift Annuities (CGAs).

o Maintain upkeep and orderliness of paper and digital files including monthly and quarterly statements, estate documents, and agreements.

o Create, update, and share planned giving forms like the estate planning brochure.

o Schedule and coordinate in-person and virtual donor meetings with WHYY staff and

talent.

 

• Marketing and Communications (20%)

o Support the Planned giving Manager in coordinating the marketing production calendar and communication lists for engagement.

o Spearhead the production of quarterly donor articles and testimonials from the initial donor invitation

to final print.

o Update information and features on planned giving website in coordination with WHYY's web team.

o Spearhead the implementation of MarketSmart communication efforts such as

surveys and email blasts.

o Provide customized follow-up to communication and marketing efforts with donors.

o Draft annual fund performance updates to endowed fund donors.

 

• Gift Processing and Acknowledgments (5%)

o Track, produce and record all acknowledgment letters for bequests, CGAs, endowment gifts, and memorial or tribute gifts received.

o Ensure data hygiene in ROI and any dashboards.

o Serve as back up to the Development Associate in processing gifts.

 

• Events (10%)

o Manage the LePage Annual Luncheon event planning and execution.

o Manage planned giving-related events (currently all virtual).

o Plan prospecting events at senior living communities.

 

• Other duties as assigned (5%)

o Work with volunteers who are supporting planned giving.

Education: Bachelor's degree is preferred

 

Experience: A minimum of five years in development or seven years of related transferrable experience.

 

Technical Skills: Proficient use of Microsoft Office software and Zoom. Experience using ROI database and WealthEngine at high level of efficiency and effectiveness preferred, or similar experience using another fundraising database and screening tools is required. Expertise in prospect identification, cultivation, solicitation and stewardship. Mastery of, or interest in mastery of, internet search techniques, methodologies, tools and systems, as well as financial terminology and trends.

 

*All WHYY employees are required to receive the COVID-19 vaccination. Proof will be required upon hiring.