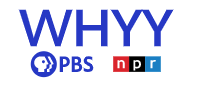 Digital Director, News
Philadelphia, PA
Posted
November 1, 2022

About WHYY

 

WHYY serves the Philadelphia region with trusted journalism, eye-opening storytelling and intimate local arts programming. Our curiosity and commitment to this community is what drives our programming. It's also what drives our hiring.

 

Below you'll find an employment opportunity in the fast-paced setting of the Philadelphia region's leading public media provider. The award-winning professional staff of WHYY sets the bar high in television, radio and online. Whether it's preparing a program to air or a behind-the-scenes role in support, all positions are vital to continuing—and growing—our impact in our community.

 

WHYY offers a voice to those not heard, a platform to share everyone's stories, a foundation to empower early and lifelong learners and a trusted space for unbiased news. Learn more about our Social Responsibility Program. It's how we live.

 

About the Role

 

 

The Digital Director, News, creates and maintains the digital strategy for the WHYY news department and collaborates on interdepartmental strategies to grow the WHYY digital brand. This news leader manages a digital team and sets the strategic direction for their day-to-day work. Having a keen sense for stories that solicit conversation and audience interest, thinking 'audience-first' comes naturally for this digital leader. The Digital Director, News, takes the initiative to work across the organization with the marketing department on growing news story consumption, audience numbers and engagement. This includes collaborating on the creating, posting and execution of publishing news content. The Digital Director, News, executes and develops digital strategies in collaboration with the vice president of news and other stakeholders as applicable. This news leader teaches and coaches the news staff on digital best practices and keeps digital guidance up-to-date to keep up with constantly changing algorithms.

 

MAJOR DUTIES AND RESPONSIBILITIES
Develop a cogent strategy for developing and publishing WHYY news content across social media and emerging digital platforms

Convey and create SEO, social media and digital best practices in concert with the digital staff with the focus of informing and developing the newsroom's digital muscles

Work with the News department's Digital Team to maximize tracking reports and overview metrics that yield actionable news decisions and publishing strategies on digital platforms

Cheerleader and influencer for incorporating digital content strategies cross the newsroom at all parts of the storytelling and newsgathering processes

Maintain high quality presentation of WHYY journalism on digital platforms

Ability to communicate an editorial vision, as developed in concert with the VP of News, and apply it to digital strategies and content

Collaborate with the Editorial Director to ensure news content is amplified across broadcast, digital platforms and emerging platforms

Experience converting audience into engaged users of digital products

Edit written, audio and/or visual stories and content as needed

Contribute to and/or lead planning and digital meetings with a focus on developing digital story plans

Develop digital opportunities for collaboration with the WHYY News department's community and engagement team. 

Collaborate with the marketing and programming departments to showcase and create news content on WHYY emerging platforms

Maintain high journalistic and editorial standards and champion both AP Style and WHYY Style

Meet deadlines and develop efficient team workflows

Work with the community engagement team on content opportunities that sync with community outreach efforts

Develop audience-focused content with an eye toward growth and engaging new and diverse audiences

Practice performance management and supervise digital staff; manage scheduling; evaluate staff performance and make recommendations for personnel action if applicable; create training opportunities for staff

Motivate and inspire colleagues in the production of impactful journalism

Develop news projects and content streams that contribute to established goals

Lead daily news meetings and planning meetings

Monitor and track staff equipment usage and make recommendations as needed

Perform additional duties as assigned

Availability to work nights and weekends as needed, per the news cycle

Maintain a regular and predictable attendance and partake in interdepartmental and organization-wide meetings, as assigned
Education: A bachelor's degree in journalism or communications or equivalent is required.
Experience: Five or more years of journalism experience working inside a newsroom. Oversight of emerging digital platforms, such as social media curation and podcast development. Ability to create and apply digital strategies to serve, retain and attract new audiences. Proficient with digital tools, CMS and video production. Understanding for visuals and video and their importance to digital platforms and having a track record of implementation of both. Experience writing and editing SEO copy and news stories. Industry leadership, people management and/or supervisory experience are required. Investigative and data journalism experience are a plus.
Technical Skills: Understanding of multiple journalism platforms – broadcast, web, digital, social media, visual, podcasting – and how content must be prepared for various distribution modes. Utilize digital tools and support the staff with growing audio and video editing skills. Knowledge of social media algorithms and effective use of Instagram, Facebook, YouTube, TikTok and like platforms. Coding and data journalism skills are not required, but a plus, as are audio and video editing skills.
*All WHYY employees are required to receive the COVID-19 vaccination. Proof will be required upon hiring.