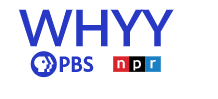 Food and Drink Reporter, Billy Penn
Philadelphia, PA
Posted
September 26, 2022

About WHYY

 

WHYY serves the Philadelphia region with trusted journalism, eye-opening storytelling and intimate local arts programming. Our curiosity and commitment to this community is what drives our programming. It's also what drives our hiring.

 

Below you'll find an employment opportunity in the fast-paced setting of the Philadelphia region's leading public media provider. The award-winning professional staff of WHYY sets the bar high in television, radio and online. Whether it's preparing a program to air or a behind-the-scenes role in support, all positions are vital to continuing—and growing—our impact in our community.

 

WHYY offers a voice to those not heard, a platform to share everyone's stories, a foundation to empower early and lifelong learners and a trusted space for unbiased news. Learn more about our Social Responsibility Program. It's how we live.

 

About the Role

 

Billy Penn, a Philly-focused local newsroom that's part of WHYY, is adding a reporter focused on the food and drink industry. It's a new position, and an important one, because the city's restaurants, cafes, breweries, distilleries, and food producers and purveyors play a huge role in making Philadelphia what it is.

 

Coverage will range from fun to serious, and everything in between. The reporter will showcase openings, identify trends, uncover hidden gems, tell the stories of longtime classics, and profile movers and makers in the scene — whether little-known, famous, or infamous. The reporter will also work with the rest of BP's editorial team to explore how the industry intersects with issues facing Philadelphia, from labor to health, and zoning to immigration.

 

The position may include audio and visual storytelling, and will be involved in creating events that help engage and grow the BP audience, such as food crawls through different neighborhoods, or beverage tasting sessions.

 

Top candidates will be familiar with Philly's food scene, and know how to identify and follow the industry conversation as it unfolds. Spanish-language fluency is a major bonus, as is the ability to take good photos.

 

If you're hired for this job, you can expect to spend some time eating and drinking (with a small expense budget), but also plenty of time doing research and interviewing subjects. Candidates should be able to write with a combination of journalistic integrity and original voice. The ability to capture a vibe is as important as the ability to clearly present facts.

 

 

MAJOR DUTIES AND RESPONSIBILITIES

 
File multiple stories each week and keep track of multiple reporting projects

Provide story ideas at morning news meeting

Work closely with other reporters, sharing information and stories.

Attend press events at food and drink institutions around the city

Participate in weekly editorial meetings and brainstorm with other team members

Cultivate sources inside Philadelphia food companies, restaurant groups, industry associations, and related labor unions

Help identify, create, or obtain artwork to go with your stories

Help conceive, organize, and host food- and drink-related events

Cultivate new contacts with sources and news makers.

Contribute to Billy Penn's social media presence and help curate news on BP social media via rotating shift

Help write and build Billy Penn email newsletters

Assist with breaking news if needed
Education: Familiarity with newsgathering methods and practices.
Experience: Minimum 3-5 years of reporting experience and food or drink writing experience preferred, as is familiarity with Philadelphia's restaurant industry.
Software/Technical Skills: Ability to produce work across multiple platforms, such as web, radio and social media, and/or be trained to do so. Computer literacy; knowledge of online writing and editing standards; social media literacy.
*This position is represented by SAG-AFTRA.
*All WHYY employees are required to receive the COVID-19 vaccination. Proof will be required upon hiring.