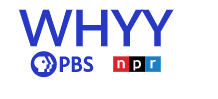 General Assignment Reporter
Philadelphia, PA
Posted
April 6, 2022

About WHYY

 

WHYY serves the Philadelphia region with trusted journalism, eye-opening storytelling and intimate local arts programming. Our curiosity and commitment to this community is what drives our programming. It's also what drives our hiring.

 

Below you'll find an employment opportunity in the fast-paced setting of the Philadelphia region's leading public media provider. The award-winning professional staff of WHYY sets the bar high in television, radio and online. Whether it's preparing a program to air or a behind-the-scenes role in support, all positions are vital to continuing—and growing—our impact in our community.

 

WHYY offers a voice to those not heard, a platform to share everyone's stories, a foundation to empower early and lifelong learners and a trusted space for unbiased news. Learn more about our Social Responsibility Program. It's how we live.

 

About the Role

 

This reporter will focus on writing quick-turn stories off the news of the day or the week. We're looking for a journalist with voracious energy, broad curiosity and ideas on how to best present and deliver the news, someone excited by taking on new topics and working in collaboration with a broad range of colleagues. Versatility, flexibility and nimbleness are a must.

 

MAJOR DUTIES AND RESPONSIBILITIES
Write accurate, clear and well-reported stories while facing daily deadlines

Identify and pitch stories on various subjects

Write and update stories on the news of the day

Work with other reporters on various assignments
Perform editing, voice work and production of a piece.

Cultivate new contacts with sources and news makers.

Work closely with other reporters, sharing information and stories.

Prepares stories for publishing on web.

Take still photos and videos for web use.

Attend and participate in community engagement events/panels.

Work odd hours as news requires.

Maintain regular and predictable attendance.

Perform other duties as assigned.
Education: A Bachelor's degree in journalism or communications or the equivalent experience is required.
Experience:  Two years of journalism and on-air broadcasting experience. Must have experience creating stories both for radio, and the web; must have experience with audio editing software.
Technical Skills: This position requires knowledge of writing, broadcasting, editing, voice work and production, and a familiarity with recording equipment. Most be able to use social media to engage audience, and promote work. Must be able to capture, upload, and edit high-quality photographs and video to accompany web stories. Must have knowledge of audio editing software.
*This position is represented by SAG-AFTRA.
*This is Sunday -Thursday position. Sunday – dayside/ Monday- Thursday 2p-10p.
*All WHYY employees are required to receive the COVID-19 vaccination. Proof will be required upon hiring.