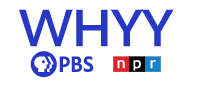 Health Disparities Fellow
Philadelphia, PA
Posted
March 9, 2022

About WHYY

 

WHYY serves the Philadelphia region with trusted journalism, eye-opening storytelling and intimate local arts programming. Our curiosity and commitment to this community is what drives our programming. It's also what drives our hiring.

Below you'll find an employment opportunity in the fast-paced setting of the Philadelphia region's leading public media provider. The award-winning professional staff of WHYY sets the bar high in television, radio and online. Whether it's preparing a program to air or a behind-the-scenes role in support, all positions are vital to continuing—and growing—our impact in our community.

 

WHYY offers a voice to those not heard, a platform to share everyone's stories, a foundation to empower early and lifelong learners and a trusted space for unbiased news. Learn more about our Social Responsibility Program. It's how we live.

 

About the Role

 

The Pulse is a weekly health and science radio show and podcast produced by WHYY in Philadelphia with contributors from across the county, and heard on more than 70 stations nationwide. Our stories are people-focused, long-form, deeply reported and nuanced. We're hiring for a one-year full-time position funded by the Commonwealth Fund to support our in-depth coverage of health disparities. Unequal access and treatment in healthcare have long led to worse outcomes for people of color in America. This issue has come painfully into focus during the coronavirus pandemic. Systemic racism, health and social inequities have resulted in an increased risk of getting sick and dying from COVID-19.

 

We're looking for a team member who can help research themes, tell these stories and focus on potential solutions.

 

The fellow will be responsible for reporting stories, both on-air and online, for The Pulse, contribute to WHYY's newsroom, and assist with production for the show.

 

MAJOR DUTIES AND RESPONSIBILITIES
Produce stories on health disparities for WHYY's newsroom and the one-hour national radio show and podcast, "The Pulse"

Produce corresponding web text and photos (if applicable) for audio stories

Help produce Pulse specials related to health disparities

Brainstorm and help produce events related to health disparities

Work with WHYY's engagement team to collaborate on events, coverage and reporting

Seek opportunities to expand our community of engaged listeners

Help identify potential partnerships with other media outlets
Education: Bachelor's degree in Journalism, English, or similar field; OR equivalent work experience. 
Experience: At least one year of reporting experience. Radio/on-air experience, including reporting, audio editing, audio story telling, Internet news production, presentation, and producing full radio pieces. Experience in maintaining high journalistic standards under deadline pressure, including standards of objectivity, balance and fairness. This position requires the ability to work collaboratively and produce quality work in a multiple deadline environment.
Technical Skills: Experience with digital audio editing systems. 
Preferred Skills and Experience:
Fluency in Spanish or other languages a plus but not required
Must have a strong interest/passion for health reporting
Must be able to keep up with multiple deadlines in a week
Maintain a regular and predictable attendance.
Perform other duties as assigned.
*This position is represented by SAG-AFTRA.
*All WHYY employees are required to receive the COVID-19 vaccination. Proof will be required upon hiring.