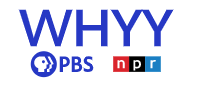 Interview Contributor and Fill-In Host, Fresh Air with Terry Gross
Philadelphia, PA
Posted
July 20, 2022

Fresh Air with Terry Gross, the Peabody Award-winning weekday magazine of contemporary arts and issues, is one of public radio's most popular programs. Each week, nearly 5 million people listen to the show's intimate conversations broadcast on more than 650 NPR stations across the country, with over 3.5 million podcast downloads a week. Fresh Air is searching for a new interviewer and fill-in host to become a regular presence on the program.

 

Please provide a cover letter, resume, and 2 – 3 examples of your work that demonstrate your interview style and experience.  All inquiries will be handled discreetly. 

 

Ideally, this position will be filled by someone based in Philadelphia or willing to relocate (Fresh Air is produced in Philadelphia at WHYY).  But it can be a remote position, with quarterly trips to Philadelphia.

 

MAJOR DUTIES AND RESPONSIBILITIES
Contribute long-form interviews weekly on Fresh Air, on an average of two per week.

Host the program as needed, including during weeks (approximately 6 each year) when the host is on vacation or on assignment.  Host our Friday archive show.

Prepare in-depth for each interview and write interview questions – interviews should be structured to include (when applicable) biographical chapters which link the life experiences of the guest to their work and career.

Pitch interview ideas at editorial meetings. Work with Fresh Air producers to choose interesting guests in current events, books, arts, and culture.

Write (and read) lively, informative show copy.

Contribute to the editorial vision of the show.

Attend weekly editorial meetings, as well as other staff meetings, as needed.
Required Skills/Experience:
At least three years hosting a national show or podcast, and/or reporting nationally on news and/or culture

Longform interview experience

Demonstrable track record as a senior audio journalist

Ability to conduct strong, compelling interviews, including with high-profile guests and newsmakers

Ability to quickly read and digest books and articles on complex subjects, and work quickly and efficiently under deadline pressure

A deep interest in, and knowledge of, politics and current issues, as well as pop culture

Enjoys being part of a team but is able work independently  
Education: 
Bachelor's Degree in Journalism/Broadcast or equivalent in work experience.
* WHYY embraces diversity and inclusion and encourages all to apply.
*All WHYY employees are required to receive the COVID-19 vaccination. Proof will be required upon hiring.