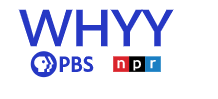 Managing Editor, PlanPhilly
Philadelphia, PA
Posted
March 9, 2022

About WHYY

 

WHYY serves the Philadelphia region with trusted journalism, eye-opening storytelling and intimate local arts programming. Our curiosity and commitment to this community is what drives our programming. It's also what drives our hiring.

 

Below you'll find an employment opportunity in the fast-paced setting of the Philadelphia region's leading public media provider. The award-winning professional staff of WHYY sets the bar high in television, radio and online. Whether it's preparing a program to air or a behind-the-scenes role in support, all positions are vital to continuing—and growing—our impact in our community.

 

WHYY offers a voice to those not heard, a platform to share everyone's stories, a foundation to empower early and lifelong learners and a trusted space for unbiased news. Learn more about our Social Responsibility Program. It's how we live.

 

About the Role

 

This position takes lead responsibility for assigning and editing the journalism of WHYY's PlanPhilly new vertical, and for making sure the project's work reaches the broadest audience possible through the use of WHYY's multiple platforms. This position also works closely with the WHYY News Director, VP/News & Civic Dialogue and WHYY's revenue departments (major gifts, membership, underwriting and foundation relations) to raise the money needed each year to sustain the project.

 

MAJOR DUTIES AND RESPONSIBILITIES

·         Identify and recruit qualified independent journalists to do file stories with Plan Philly.

·     Assign coverage as needed of Plan Philly's core topics — housing, community development, transportation and mobility, environmental sustainability, and justice — to WHYY staff, as needed, and view/listen to stories submitted by independent journalists on these topics.

·         Edit stories for use on all WHYY platforms (e.g., audio, video, text and social media).

·         Use WHYY newsroom systems to coordinate and communicate with other WHYY editors and producers so that PlanPhilly content is presented to audiences in a timely and effective manner.

·         Take part in WHYY's round of regular news and producing meetings, as requested by the News Director and VP/News.

·         Work with the VP/News to set up PlanPhilly's long-term strategy, and to craft annual budgets and quarterly budgets updates that embody that strategy while adjusting it to meet fiscal realities.

·         Guide PlanPhilly's outside contributors in using WHYY's electronic invoicing system to arrange payment of their work.  Review and approve contributor's invoices in accordance with WHYY policies and practices.

·         Work with WHYY's revenue department to raise money for the PlanPhilly project.  This includes regular meetings with staff, helping to write grants, attending fund-raising events, and meeting with prospective donors and underwriters.

·   ·   Supervise and edit other newsrooms projects as assigned by News Director and VP/News.

·         Take part in the WHYY Newsroom's rotation of holiday duty of editors.

·         Participate in the WHYY News' program of internal professional development, including attending and leading staff seminars, with a focus on building multimedia skills.

·         Take part in interdepartmental and organization-wide meetings, as requested/required.

·         Maintains a regular and predictable attendance.

·         Performs other duties as assigned.

Education: Bachelor's degree in journalism or communications 

 

Experience:  A minimum of five (5) years' experience as lead editor or produce of a news initiative in a metropolitan newsroom.   Previous experience managing journalists (particularly, non-employees) in a daily deadline environment is required; at least two years' experience in producing multimedia products for distribution not the web.

 

Technical goals: Proficient in CMS production.  Basic knowledge of audio editing software preferred. Basic computer software and social media a must.

 

*All WHYY employees are required to receive the COVID-19 vaccination. Proof will be required upon hiring.