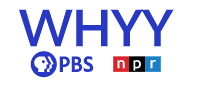 Marketing Communication Specialist
Philadelphia, PA
Posted
May 20, 2022

About the Role

The position is responsible for developing, producing and tracking print and digital communication vehicles that grow audiences and revenue by enhancing awareness of WHYY's programs and services within a variety of constituencies.

 

About WHYY

WHYY serves the Philadelphia region with trusted journalism, eye-opening storytelling and intimate local arts programming. Our curiosity and commitment to this community is what drives our programming. It's also what drives our hiring.

 

Below you'll find an employment opportunity in the fast-paced setting of the Philadelphia region's leading public media provider. The award-winning professional staff of WHYY sets the bar high in television, radio and online. Whether it's preparing a program to air or a behind-the-scenes role in support, all positions are vital to continuing—and growing—our impact in our community.

 

WHYY offers a voice to those not heard, a platform to share everyone's stories, a foundation to empower early and lifelong learners and a trusted space for unbiased news. Learn more about our Social Responsibility Program. It's how we live.

 

MAJOR DUTIES AND RESPONSIBILITIES
Oversee the WHYY email fundraising and audience engagement program including producing copy for segmented audiences, building and maintaining automations, and managing the email calendar.

Collaborate with the Director of Digital Membership and the digital, membership and audience services team to develop and maintain acquisition, renewal, and lapsed email strategies as well as coordinate targeted messages for on-air drives, direct mail, Passport campaigns and member communications.

Create and coordinate e-newsletters to engage various audience segments.

Utilize behavioral interests to develop custom digital communications and engagement strategies

Produce performance and campaign reports on a monthly and annual basis with established KPIs and industry benchmarks

Serve as primary consultant, trainer and first point-of-contact for program-level email communications stakeholders

Assist with the management of the e-commerce vendor and communicate and software changes to marketing and news email stakeholders.

Work closely with data management staff to ensure smooth interface of email and donor databases, including an in-depth knowledge of queries, e-commerce platform data structures and data syncs to the database of record

Write and edit copy for other marketing communications needs including web pages and brochures.
Education: A bachelor's degree in English, journalism, advertising, marketing or other related discipline is necessary.
Experience: Two to four years relevant experience in a marketing environment with a solid portfolio of marketing communications writing and content creation. Hands-on knowledge of email systems and experience driving revenue through various communications touch-points. Creativity, initiative and a willingness to support organizational change are important.
Technical Skills:
Goal-oriented writer (clicks, donations, registrations, etc), with an instinct for presenting materials in a compelling and informative way.

A skilled proofreader.

Internet, computer savvy, and database savvy, with strong Microsoft Excel skills.

Able to understand, edit and create queries in a database.

Able to perform basic HTML edits (as related to email marketing).

Able to meet strict goals and deadlines.

Ability to mine data and convert it into insights that are useful and practical to people across the organization

Experience with email marketing databases, such as Engaging Networks, Mailchimp or similar tool, a must.
*This position is represented by SAG-AFTRA.
*All WHYY employees are required to receive the COVID-19 vaccination. Proof will be required upon hiring.