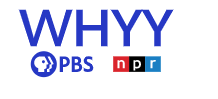 Media Technician – Technical Operations Center
Philadelphia, PA
Posted
November 21, 2022

About WHYY

 

WHYY serves the Philadelphia region with trusted journalism, eye-opening storytelling and intimate local arts programming. Our curiosity and commitment to this community is what drives our programming. It's also what drives our hiring.

 

Below you'll find an employment opportunity in the fast-paced setting of the Philadelphia region's leading public media provider. The award-winning professional staff of WHYY sets the bar high in television, radio and online. Whether it's preparing a program to air or a behind-the-scenes role in support, all positions are vital to continuing—and growing—our impact in our community.

 

WHYY offers a voice to those not heard, a platform to share everyone's stories, a foundation to empower early and lifelong learners and a trusted space for unbiased news. Learn more about our Social Responsibility Program. It's how we live.

 

About the Role

 

 

WHYY, has an immediate opening for a full-time highly-skilled Broadcast Engineer in Philadelphia to work in our technology department. Candidates for this position should have a broadcast and IT background, 21st century digital content skill set, and a team-oriented attitude.  Good communication, people skills, and a positive attitude are a must for filling this critical position within our operations.

 

MAJOR DUTIES AND RESPONSIBILITIES

· Responsible for hands-on technical support of audio and broadcast infrastructure systems for live TV, Radio, and streaming broadcasts
Must be able to understand and follow programming logs

Must react to, and immediately correct, issues for live broadcast and report to Engineering

Be familiar with control and monitoring of TV and FM transmitters, microwave equipment, satellite equipment, antenna systems and all other equipment associated with our facilities.

Manage content ingest and transcoding workflows for broadcast and digital platforms

Must be familiar with IT infrastructure as it pertains to broadcast technology systems

Work with vendor technical support to troubleshoot issues as needed and make system changes/upgrades when necessary

Stay educated on emerging technologies

Participate in cross-training to gain familiarity with the systems you will be supporting

Keep maintenance logs and databases, seek problem resolution and identify recurring issues

Provide technical support to all other departments in the building.

Insure that all assigned projects are completed in a timely manner and within budget.

Follow Standard Operating Procedures on mission critical systems in order to ensure no loss of air time.

Adhere to FCC, Closed Captioning, EAS, OSHA, and other regulation compliance

Must be available to work during emergencies, severe weather, new system integrations and system updates

Other duties as assigned by the Chief Engineer and/or Technology Manager

Display and maintain professional appearance, based on station standards, and professional demeanor.
Education: High School Diploma required.
Experience: 4 + years of experience in broadcast and/or IT support is required.
Technical Skills: Must be proficient using Microsoft Office suite of products.
*All WHYY employees are required to receive the COVID-19 vaccination. Proof will be required upon hiring.