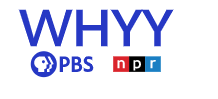 Multiplatform Reporter, The Pulse
Philadelphia, PA
Posted
September 6, 2022

About WHYY

WHYY serves the Philadelphia region with trusted journalism, eye-opening storytelling and intimate local arts programming. Our curiosity and commitment to this community is what drives our programming. It's also what drives our hiring.

 

Below you'll find an employment opportunity in the fast-paced setting of the Philadelphia region's leading public media provider. The award-winning professional staff of WHYY sets the bar high in television, radio and online. Whether it's preparing a program to air or a behind-the-scenes role in support, all positions are vital to continuing—and growing—our impact in our community.

 

WHYY offers a voice to those not heard, a platform to share everyone's stories, a foundation to empower early and lifelong learners and a trusted space for unbiased news. Learn more about our Social Responsibility Program. It's how we live.

 

About the Role

This position is responsible for reporting stories, both on-air and online, for The Pulse's health and science beat, and assisting with important production tasks for the show. In addition to primary reporting responsibilities, The Pulse's multiplatform reporter will contribute to The Pulse's content published on social media and other emerging digital platforms, such as newly developed podcasts.   

 

MAJOR DUTIES AND RESPONSIBILITIES
File health and science stories for the one-hour radio show and podcast, "The Pulse"

Help to book, prep and cut interviews as needed, build out show segments, edit show audio, think through show rundowns and offer feedback on scripts in progress

File corresponding web text and photos (if applicable) for audio stories

Seek out opportunities to create a more sound-rich show and to expand our community of engaged listeners

 Use social media to promote The Pulse's content and work collaboratively to help build the digital brand of the show. Contribute to developing content for publication across various digital platforms and podcasts

 Must have a strong interest/passion in health or science reporting

 Must be able to keep up with multiple deadlines in a week

Maintain a regular and predictable attendance

Perform other duties as assigned
Education: Requires a bachelor's degree or equivalent combination of education and experience.
Experience: At least two years of reporting experience. Radio/on-air experience, including reporting, audio editing, and producing full radio pieces. The multiplatform reporter must have the ability to work collaboratively and produce quality work in a multiple deadline environment. Experience with producing journalism for social media, podcasts and other digital platforms is a plus. 
Technical Skills: ProTools or other digital editing, proficient in using recording equipment, and capturing audio during reporting
*This position is represented by SAG-AFTRA.
*All WHYY employees are required to receive the COVID-19 vaccination. Proof will be required upon hiring.