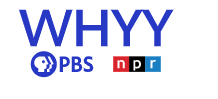 Product Manager, Digital
Philadelphia, PA
Posted
May 20, 2022

About WHYY

 

WHYY serves the Philadelphia region with trusted journalism, eye-opening storytelling and intimate local arts programming. Our curiosity and commitment to this community is what drives our programming. It's also what drives our hiring.

 

Below you'll find an employment opportunity in the fast-paced setting of the Philadelphia region's leading public media provider. The award-winning professional staff of WHYY sets the bar high in television, radio and online. Whether it's preparing a program to air or a behind-the-scenes role in support, all positions are vital to continuing—and growing—our impact in our community.

 

WHYY offers a voice to those not heard, a platform to share everyone's stories, a foundation to empower early and lifelong learners and a trusted space for unbiased news. Learn more about our Social Responsibility Program. It's how we live.

 

About the Role

 

WHYY is keenly focused on strengthening and expanding our digital product portfolio to grow audience on proven and emerging digital platforms.

 

WHYY's digital team leads the development of interactive and online products across web   sites, apps, and strategic third-party platforms. We manage the services that meet our audience wherever they are -- be that on-the-go or in the living room -- and we shape the digital platform experience for our audience, from casual consumers to members.

 

We are dedicated to the time-honored principles of the public media mission, and we work with passion to create next-generation experiences for our audiences.

 

We create successful end-to-end experiences by considering all facets of a products; from strategic planning to implementation, defining user experiences and designing user interface, conducting product and business analyses using a combination of data and audience research, and looking for new opportunities to inform, educate, and entertain.

 

Our product managers are responsible for product planning, execution, and evaluation throughout the product lifecycle, including gathering and prioritizing product and user requirements, defining the product vision, and working closely with editorial, engineering, marketing, and revenue (corporate support, foundations, membership) to ensure key performance indicators (KPIs) are met.

 

In addition to this product manager improving existing experiences, they will be expected to innovate and explore new opportunities to serve and delight modern audiences.

 

MAJOR DUTIES AND RESPONSIBILITIES
Drive the end-to-end product lifecycle process:
Conduct and participate in audience research (interviews, surveys, testing, and observation) to drive the creation and positioning of products.

Run beta and prototype programs for early-stage and existing product enhancements to determine viability and feasibility.

Collaboratively define the product strategy with editorial, technology and management teams.

Manage third-party distribution opportunities, such as NPR One, leading mobile apps, and "over-the-top" television platforms.

Deliver product-requirement documentation with prioritized features and corresponding justification.

Create, document, set and manage project timelines and deadlines.

Work with technical and development teams to ensure successful build of features and functions.

Work with Marketing to craft campaigns in support of products.

Direct meetings and drive consensus among a diverse set of decision-makers through persuasion, evidence-based argumentation, and compromise.
Serve as the business owner of product portfolio, including:
Own the product roadmap detailing priorities for features, bug fixes, incremental improvements, and iterative development features.

Research and set KPIs and work to ensure they are met.

Study and interpret data analytics, identify important trends and opportunities, and synthesize key takeaways for dissemination to interdepartmental stakeholders.

Explore monetization opportunities (corporate support and membership).

Manage relationships with key third-party vendors to ensure the timely delivery of products, features, or services to meet the needs of our overall product roadmap

Act as a product evangelist within the company.

Research and create the business case to obtain approval for new products and enhancements.
Maintains a regular and predictable attendance.

Performs other duties as assigned.
Education: A Bachelor's degree in a related discipline is required.
Experience: 3+ years relevant online work experience leading digital media product development in a Product Management or similar role. Have expertise in some – and proficiency in all – of the following areas:
Audience engagement, retention, and customer relationship management (CRM)

Storytelling and journalistic content

Audio and video content, streaming and on-demand, and audience habits.

Mobile platform and apps
Technical Skills: A deep understanding of the digital marketplace in order to craft a clear vision and direction for a new digital product development.
*Cover letter required to be considered for role
*All WHYY employees are required to receive the COVID-19 vaccination. Proof will be required upon hiring.