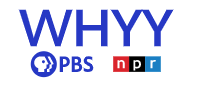 Radio Operations Assistant
Philadelphia, PA
Posted
July 25, 2022

About WHYY

 

WHYY serves the Philadelphia region with trusted journalism, eye-opening storytelling and intimate local arts programming. Our curiosity and commitment to this community is what drives our programming. It's also what drives our hiring.

 

Below you'll find an employment opportunity in the fast-paced setting of the Philadelphia region's leading public media provider. The award-winning professional staff of WHYY sets the bar high in television, radio and online. Whether it's preparing a program to air or a behind-the-scenes role in support, all positions are vital to continuing—and growing—our impact in our community.

 

WHYY offers a voice to those not heard, a platform to share everyone's stories, a foundation to empower early and lifelong learners and a trusted space for unbiased news. Learn more about our Social Responsibility Program. It's how we live.

 

About the Role

 

This position is a combination audio editing, work editing, and recording work. The person in this position will edit station's corporate marketing underwriting credits. This position is responsible for voicing, recording, editing, uploading and scheduling credits to air inside local and national broadcasts on WHYY. The person in this position will assist in audio editing of any original work that appears on television or online that could be used for radio broadcasts. This is the primary backup to Operations Associate for creation of daily radio program log. This position also serves as the production support for non-news department WHYY programs and segments.

 

MAJOR DUTIES AND RESPONSIBILITIES
Record and produce underwriting spots, to time, for FM, streaming, the WHYY app, etc.

Assign cart numbers and codes for underwriting copy.

Monitor underwriting scripts to make sure they fit WHYY underwriting standard, also monitor for timeliness and length to time.

Edit and produce cross platform content from television and other non-news WHYY projects.

With help from others, design and implement a system for combining groups of underwriting spots ("stacking")

Create air checks for underwriting representatives.

Conduct quality checks of broadcast logs produced by others.

Maintain FM transmitter text system (RBDS); update as necessary.

Back-up for operation functions done by others, including:

Create, manage and distribute all broadcast logs; update with last minute changes.

Produce audio promos for shows.

Maintain a regular and predictable attendance.

Perform other duties as assigned.
Education: A college degree in a related discipline or equivalent professional experience is required to effectively conduct the essential job functions.
Experience:  A minimum of three to five years in a studio environment is required; previous audio experience is a must and essential for success in the position.  Experience in radio operations, specifically managing broadcast logs is a plus.
Technical Skills: Proficiency with audio recording and digital editing, log software is a plus.
*This position is represented by SAG-AFTRA.
*All WHYY employees are required to receive the COVID-19 vaccination. Proof will be required upon hiring.