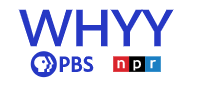 Senior Accountant II
Philadelphia, PA
Posted
November 21, 2022

About WHYY

 

WHYY serves the Philadelphia region with trusted journalism, eye-opening storytelling and intimate local arts programming. Our curiosity and commitment to this community is what drives our programming. It's also what drives our hiring.

 

Below you'll find an employment opportunity in the fast-paced setting of the Philadelphia region's leading public media provider. The award-winning professional staff of WHYY sets the bar high in television, radio and online. Whether it's preparing a program to air or a behind-the-scenes role in support, all positions are vital to continuing—and growing—our impact in our community.

 

WHYY offers a voice to those not heard, a platform to share everyone's stories, a foundation to empower early and lifelong learners and a trusted space for unbiased news. Learn more about our Social Responsibility Program. It's how we live.

 

About the Role

 

 

This position provides financial, accounting, and reporting support for WHYY's operations. The Senior Accountant will play a critical role in month-end closing, financial data analysis, account reconciliations, and financial reporting. He/she will actively interact with WHYY's operation managers, and other internal and external stakeholders to support the Controller in implementing sound financial controls across the company.

 

MAJOR DUTIES AND RESPONSIBILITIES
Prepare schedules to support journal entries, general ledger account reconciliations, and financial statement analysis.

Research complex CRM data to reconcile and explain financial data variances.

Prepare and review financial reports to ensure timeliness and accuracy.

Assist in annual budget and rolling forecast exercises.

Prepare schedules to support annual external audits and audits by other third parties.

Assist the Controller in managing Accounts Payable and Accounts Receivable functions.

Develop and enforce policies and practices to ensure the safeguarding of WHYY assets.

Perform other duties as assigned.
Education: Bachelor's degree in accounting, finance, or business administration is required.
Experience: 8 years' experience in Accounting, with at least 2 years in roles of increasing responsibility and supervisory experience.
Technical Skills: Advanced Excel skills are required; Excellent computer skills with proficiency using accounting software.
Budget/Revenue/Math Skills: This position requires extensive experience managing financial data. Superior math skills are needed; construction and use of complex spreadsheets, and the ability to learn different accounting systems is required.
PREFERRED CRITERIA
Technical Skills: Prior experience working with Financial Edge is preferred.
*All WHYY employees are required to receive the COVID-19 vaccination. Proof will be required upon hiring.