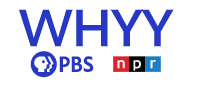 Senior Audio Show Producer
Philadelphia, PA
Posted
August 31, 2022

About WHYY

 

WHYY serves the Philadelphia region with trusted journalism, eye-opening storytelling and intimate local arts programming. Our curiosity and commitment to this community is what drives our programming. It's also what drives our hiring.

 

Below you'll find an employment opportunity in the fast-paced setting of the Philadelphia region's leading public media provider. The award-winning professional staff of WHYY sets the bar high in television, radio and online. Whether it's preparing a program to air or a behind-the-scenes role in support, all positions are vital to continuing—and growing—our impact in our community.

 

WHYY offers a voice to those not heard, a platform to share everyone's stories, a foundation to empower early and lifelong learners and a trusted space for unbiased news. Learn more about our Social Responsibility Program. It's how we live.

 

About the Role

 
WHYY's midday audio program seeks to be the local voice of Philadelphia's NPR station outside of the contributions of the news department. It seeks to do that through a combination of interesting topics that will provide a different audio sound from the regular NPR programs and look for different ways to engage our current audience while building new audiences.

This position will be responsible for creating and executing a daily midday magazine format show for audio broadcast. This position works with a team of two producers and three news hosts. In addition to creating the daily story line-up and coordination of the producers and hosts to contribute to this program, the Senior Audio show producer sets the workflow responsibilities. The other key component is to look for topics of a wide-ranging interest. This position also shares live control room responsibilities with the other producers assigned to the program. This position will also be called upon to handle broadcast specials as assigned by the Audio General Manager.
MAJOR DUTIES AND RESPONSIBILITIES
Duties include creating the lineup of stories and be live in the control room as line producer and operational support.

Organize daily planning meeting with hosts and producers to discuss unique topics for the program.

Give instructions the radio operations assistant to look for material on our various platforms that can be used as short segments on this program.

Provide short term and long-term feedback to hosts and producers in coordination with the Audio General Manager on tone, style, and delivery with topics.

Maintain relationships with various news editors on possible topics that can be covered in the program.

Identify and execute an audience engagement strategy for the program.

Work with marketing on ways to promote the show outside of paid media. Develop relationships with education unit, underwriting and membership on ways to connect the program with others.

Coordinate schedules of hosts to ensure that newscasts and hosting duties outside of this program are met.

Available to take on other special projects as defined by Audio General Manager.

As this position is a live broadcast, working on location at WHYY is a must.

They must have skills to pre-interviews guests to determine their readiness for a live interview and to search out the requisite research including fact checking to enable the host to conduct high quality interviews. 

They must also have advanced editing skills for news, music and other clips to be inserted in the program and advanced social media skills to engage with listeners and promote program content online including finding new audiences. They also need to evaluate the quality of the show through debrief sessions and regular meetings.

This person directs the program on a regular basis, coordinating with the engineer and host, setting up the guests and managing calls and comments during the live broadcast.

They must maintain a regular and predictable attendance.

The must be ready to perform other duties as assigned.
Education: A college degree in a related discipline or equivalent professional experience is required to effectively conduct the essential job functions.
Experience:  A minimum of three to five years in a live or as-live environment is required. Audio editing in any system is required. An ability to work in Protools is a plus. Any type of supervision required in creating content and managing work schedules is required.
Technical Skills: Proficiency with audio recording and digital editing is encouraged.
*This position is represented by SAG-AFTRA.
*All WHYY employees are required to receive the COVID-19 vaccination. Proof will be required upon hiring.