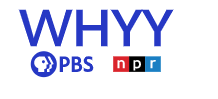 Social Media Senior Producer
Philadelphia, PA
Posted
March 9, 2022

About WHYY

 

WHYY serves the Philadelphia region with trusted journalism, eye-opening storytelling and intimate local arts programming. Our curiosity and commitment to this community is what drives our programming. It's also what drives our hiring.

 

Below you'll find an employment opportunity in the fast-paced setting of the Philadelphia region's leading public media provider. The award-winning professional staff of WHYY sets the bar high in television, radio and online. Whether it's preparing a program to air or a behind-the-scenes role in support, all positions are vital to continuing—and growing—our impact in our community.

 

WHYY offers a voice to those not heard, a platform to share everyone's stories, a foundation to empower early and lifelong learners and a trusted space for unbiased news. Learn more about our Social Responsibility Program. It's how we live.

 

About the Role

 

The person in this position leads WHYY's strategy and tactics for social media engagement and marketing throughout the organization to increase the reach of our content and increase the frequency of engagement with our current audiences.

 

MAJOR DUTIES AND RESPONSIBILITIES

 

Social Media
Work in collaboration with social media producers and contributors in News, Marketing and other departments to develop a strategy and implement tactics for social media platforms that serve marketing, content distribution and revenue goals.

Explore and activate innovative social media concepts and ideas, showcasing WHYY as a social media leader among digital-savvy users.

Make sure that WHYY maintains a creative and engaging presence on appropriate social media platforms, including Facebook, Twitter, Instagram, Linkedin and YouTube and other developing outlets.

Allocate content responsibilities among WHYY's social media contributors and take on responsibility for handling WHYY's presence on one or more available platforms.

Maintain tracking systems to measure reach and engagement across multiple platforms. Monitor the impact of social media tactics in strategic marketing campaigns and news distribution.

Grow WHYY's pool of prospects across a broad range of demographic segments, especially younger audiences.

Improve uniformity of messaging on WHYY's social platforms through inter-departmental coordination.

Research best practices on social media platforms to achieve high levels of engagement and sharing.
Coordinate and execute social media  and other online paid advertising with external vendors and provide coaching to internal partners working to advertise content/programs on social media.

Create social media style guides, best practice manuals, handbooks and protocols and monitor compliance.

Initiate social media amplification and training among staff members and their social networks.

Host ongoing, regular meetings for other dept's social media contributors to ensure brand, compliance and other consistencies.
MISC
Proofread printed and digital materials.

Contribute to other marketing needs as assigned.

Maintain a regular and predictable attendance.

Perform other duties as assigned.
Education: A bachelor's degree in advertising, marketing, communications or other related discipline preferred.
Experience: three to five years relevant experience in social media marketing with a solid portfolio of social and digital marketing writing.
Technical Skills: Knowledge of Google AdWords, Google Analytics, Social Media dashboard such as Sprout remarketing. Facebook, Facebook Advertising.
*Outside of the normal working hours, this role may be required to attend some events on nights/weekends and  is considered "on-call" and may require nights/weekends.
*This position is represented by SAG-AFTRA.
*All WHYY employees are required to receive the COVID-19 vaccination. Proof will be required upon hiring.