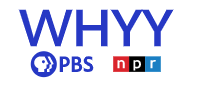 Traffic Manager
Philadelphia, PA
Posted
March 9, 2022

About WHYY

 

WHYY serves the Philadelphia region with trusted journalism, eye-opening storytelling and intimate local arts programming. Our curiosity and commitment to this community is what drives our programming. It's also what drives our hiring.

Below you'll find an employment opportunity in the fast-paced setting of the Philadelphia region's leading public media provider. The award-winning professional staff of WHYY sets the bar high in television, radio and online. Whether it's preparing a program to air or a behind-the-scenes role in support, all positions are vital to continuing—and growing—our impact in our community.

 

WHYY offers a voice to those not heard, a platform to share everyone's stories, a foundation to empower early and lifelong learners and a trusted space for unbiased news. Learn more about our Social Responsibility Program. It's how we live.

 

About the Role

To manage all television broadcast traffic activities, including populating Traffic software with schedules, creating daily program logs, and keeping up to date with the latest audience research to assist with flow of schedule between programs.

 

MAJOR DUTIES AND RESPONSIBILITIES

 
Create monthly programming grids for 12.1 and 12.3.  Update programming grids when schedule changes are made. 

Prepare daily logs and submit to Centralcast Joint Master Control (JMCO) per their log schedule. 

Work with WHYY Traffic Specialist who creates programming grids for 12.2 and logs for 12.2 and 12.3. 

Participate in bi-weekly promo and traffic meetings to coordinate and execute on promotional and programming priorities.

Liaise with JMCO to monitor process updates, communicate any changes to members of the promo and traffic teams, and trouble shoot any issues.

Work with WHYY sponsorship team to ensure spots are placed correctly per created flights and communicate any exceptions to the team.  Provide weekly sponsorship placement report for review. 

Download national promos and short form content (e.g. Storycorps shorts).

Review audience research to understand viewing trends and affinities, to better place content in breaks.

Place promos, interstitials, brand messages and other short form content in breaks based on priorities determined by Director of Programming & Production and Director of Communications and Brand Management. 

Ensure correct placement of on-air graphics (WHYY bug, snipes, and other graphics). 

Work with Director of On-Air Development to populate pre-determined pledge programming schedule into ProTrack system for television pledge periods.  Review all programs to ensure they fit requested dayparts, place markers in programs for virtual or local opt outs, and proof that programs are scheduled within rights time period and release specifications.  Work with TV Master on ensuring pledge programs are recorded from JMCO as needed. Schedule coordinated supporting elements such as lower thirds and snipes when required. 

Be available throughout television pledge periods in anticipation of possible changes/scheduling member favorites based on direction from Director of On-Air Development.

Populate ProTrack with schedules provided by Director of On-Air Development for non-drive Toop time periods.

Ensure new TV pledge programs that are acquired locally (distinct from new national programs) are uploaded at JMCO, which may entail coordinating with other PBS station traffic managers or independent producers, with direction from Director On-Air Development. 

Create records in ProTrack (Traffic Software system) for new local programs, acquisitions, spots and other WHYY based content. 

Create listing grids monthly. 

Monitor PBS Traffic and JMCO communications for updates on program schedules, content feeds/changes, and system updates or notifications. 

Generate reports as requested to track, for instance, spot placements and program distributions. 

Assist in retrieving archived program information from BroadView (WHYY's former Programming/Traffic system) database. 

Schedule Emergency Alert System (EAS) tests weekly and ensure they are running correctly. 

Schedule live closed captioning sessions with the National Captioning Institute (NCI) for local programs as required. 

Remain available for any operations/traffic issues outside of standard work hours. 

Perform other related assignments as requested.   

Maintains regular and predictable attendance.
*Cover letter is required to apply for this role
Education: College degree or previous experience in a related field is preferred.
Experience: 3-5 years of management experience and working with data or traffic systems. Preferred, but not required, a background in public television and/or with ProTrack traffic software. 
Technical Skills:  Must be technologically savvy, with fluent use of business software systems including Microsoft Office, (Word, Excel), and the ability to use content management systems and database systems.
*All WHYY employees are required to receive the COVID-19 vaccination. Proof will be required upon hiring.