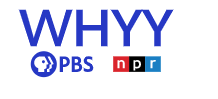 Youth Employment Specialist - Part Time
Philadelphia, PA
Posted
April 18, 2022

About WHYY

 

WHYY serves the Philadelphia region with trusted journalism, eye-opening storytelling and intimate local arts programming. Our curiosity and commitment to this community is what drives our programming. It's also what drives our hiring.

 

Below you'll find an employment opportunity in the fast-paced setting of the Philadelphia region's leading public media provider. The award-winning professional staff of WHYY sets the bar high in television, radio and online. Whether it's preparing a program to air or a behind-the-scenes role in support, all positions are vital to continuing—and growing—our impact in our community.

 

WHYY offers a voice to those not heard, a platform to share everyone's stories, a foundation to empower early and lifelong learners and a trusted space for unbiased news. Learn more about our Social Responsibility Program. It's how we live.

 

About the Role

This position will be responsible for identifying summer jobs and internships for the eligible students who have went through one of WHYY's youth media courses and ensuring student success at multiple worksites.   

 

MAJOR DUTIES AND RESPONSIBILITIES 
This position will work with partnering employers to place students from WHYY's media arts education programs in appropriate employment/internship positions. 

Work along with Director of Educational Programs and Director, Foundation and Corporate Relations to widen circle of partner employers for this initiative. 

Plan trainings and work with students to prepare them for employment interviews, on-the job expectations, portfolio building, and planning the logistics of traveling to and from job site. 

Visits participating schools on a regular basis to identify potential participants for the program. 

Provide Director of Educational Programs and Manager of School Partnerships with regular reports on the program. 
Coach student summer employees and visit worksites to ensure employment experience is beneficial to both the students and employers 

Administer school-year "free-lance" school-year program for student to continue their work. 

Maintain or support system for student payment and employer background checks 

Maintains a regular and predictable attendance. 

Performs other duties as assigned. 
Education:  A Bachelor's degree in a related discipline is required. 
Experience: At least two to three years prior experience in career services, with a focus on placement and developing work skills, or equivalent experience supporting teens at worksites. Experience working with teens or video production a plus. 
Technical Skills: Must be computer literate, able to utilize general office software programs.  Previous exposure to a media or production environment a plus. 
*All WHYY employees are required to receive the COVID-19 vaccination. Proof will be required upon hiring.