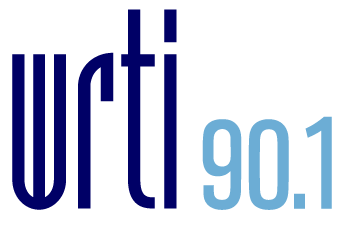 Classical Host and Producer
Philadelphia , PA
Posted
March 14, 2023

WRTI 90.1 FM seeks a full-time Classical Host and Producer who shares our mission to champion music as a vital cultural resource. 

This is an excellent major market opportunity to join WRTI's Classical music team in Philadelphia to produce and deliver engaging programming and content across multiple platforms designed to serve a new generation of classical music lovers everywhere, more deeply connect with WRTI's loyal music community, and celebrate the rich diversity of voices and experiences in classical music.

Reporting to the Classical Program Director the Classical Music Host and Producer is responsible for executing the essential functions of on-air host and producer for regularly scheduled programs including partnership and live programming, and for other shifts/hours as needed. Creates on-air and digital content supporting WRTI's music strategy, in collaboration with and direction from the Classical Program Director, which is aligned to WRTI's mission to champion music as a vital cultural resource and DEI agenda to celebrate and cultivate diverse voices. Produces other content for underwriting, fundraising, and promotions as necessary. Participates in on-air fundraising, responds to emails, calls and correspondence from listeners, makes station appearances for fundraising and promotions, acts as a project manager for broadcast initiatives and special projects, and assists in music programming and scheduling as necessary. Supports the Classical Program Director with the implementation of best practices and training for on air announcers and hosts. Performs other related duties as assigned.

WRTI is located on the Main Campus of Temple University in Philadelphia and serves a large audience of classical music and jazz listeners in Pennsylvania, New Jersey, and Delaware. Our vision is to be an institution that inspires a rich life and positive social change through the power of music. Our mission is to champion music as a vital cultural resource. We pursue that mission through our values of curation, discovery, performance, community, education, and preservation.  WRTI is a licensed public broadcast service of Temple University. For more information about WRTI please visit www.wrti.org.

At Temple, you will find it easy to fit in while staying true to yourself. We value what makes each employee unique and strive to maintain a culture of diversity and inclusion. As an employee, you will enjoy our collaborative team-based culture that values innovation and creativity.

Click here to learn more about the benefits of working at Temple University

*Submission of a cover letter, resume, and radio air-check sample(s) are required.*

Position: Classical Host and Producer

Salary Grade: T27

Learn more about the "T" salary structure.

A variety of essential factors are reviewed by HR when considering salary, including job duties, the applicant's education and experience, all relevant internal equity considerations, department budget, and funding source.

Location: Philadelphia, PA. Relocation assistance available for eligible employees.

Schedule: Full-time, hybrid eligible.

Required Education and Experience:

Bachelor's degree in broadcasting, humanities, or related fields desired. At least five years on-air radio experience including music selection, scripting continuity breaks and announcing classical music. An equivalent combination of classical music education, performance and broadcast experience may be considered.

Required skills:

*A relaxed and engaging on-air presence

*Strong knowledge of classical music periods, composers, major works, and artists

*Familiarity and comfort with foreign languages (especially French, Italian, and German)

*Experience with radio automation, playback, and other studio equipment (Wide Orbit preferred)

*Experience with audio editing software (Adobe Audition preferred)

*Experience with music scheduling software (Music Master preferred)

*Experience conducting interviews and producing segments for broadcast

*Strong writing skills

*Experience in on-air fundraising

*Experience hosting live remotes

*Strong team player committed to working with department and station colleagues to achieve collective goals

*Ability to work assigned shifts as needed

Preferred skills:

*Social media experience

*Experience producing multimedia content

*Experience producing digital content for multiple platforms

*Experience with music programming

This position is assigned a hybrid work arrangement (on-campus and remote), the duration of this hybrid work arrangement is at the discretion of Temple University and the Department.

Temple University is committed to a policy of equal opportunity for all in every aspect of its operations, including employment, service, and educational programs. The University has pledged not to discriminate on the basis of age, color, disability, marital status, national origin or ethnic origin, race, religion, sex (including pregnancy), sexual orientation, gender identity, genetic information or veteran status.

In accordance with the City of Philadelphia's COVID-19 mandate, all Temple University students, faculty, staff, and contractors must be fully vaccinated before receiving authorization to work unless they have a medical or religious exemption approved by the University.  An individual is only considered fully vaccinated two (2) weeks after receiving the 2nd shot of a primary two-dose vaccine or a single dose primary vaccine shot. Individuals who do not meet the University's vaccination or exemption requirement will be prohibited from working until proof of full vaccination, or an exemption is requested and approved.  For more information, visit the University's Vaccines web page. Click here.

Compliance Statement: In the performance of their functions as detailed in the position description employees have an obligation to avoid ethical, legal, financial and other conflicts of interest to ensure that their actions and outside activities do not conflict with their primary employment responsibilities at the institution. Employees are also expected to understand and be in compliance with applicable laws, University and employment policies and regulations, including NCAA regulations for areas and departments which their essential functions cause them to interact.

Temple University's Annual Security and Fire Safety Report contains statistics, policies, and procedures related to campus safety. Click here.

You may request a copy of the report by calling Temple University's Campus Safety Services at 215-204-7900.