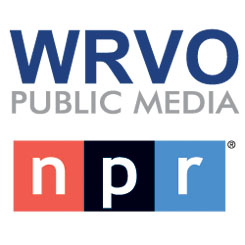 Director of News and Public Affairs
Oswego, NY
Posted
July 27, 2017

WRVO Public Media seeks a Director of News and Public Affairs to lead our award-winning News Department.  The person in this position will serve as the editorial "voice" of our organization, and manage the day-to-day news operations.  He/she will work with the Program Director / Station Manager to set the editorial agenda for local and regional news coverage and supervise a team of full-time and freelance employees.  The Director of News and Public Affairs is responsible for the editorial planning, scheduling and editing of local news content for both broadcast and digital platforms; performs on-air functions as required, including fundraising; and participates in station activities and events.

Requirements:
Bachelor's Degree or greater in Journalism or a related field;
At least four years of professional broadcast experience, preferably in a journalism-related capacity, and preferably in public media;
A strong commitment to public radio news standards, values and journalistic ethics;
Strong writing and editing skills;
Strong communication and management skills;
Demonstrated ability to develop content for both broadcast and digital platforms;
Demonstrated experience in public radio-style production;
Willingness to work non-traditional hours as necessary to cover shifting news cycles.
WRVO Public Media is the leading public radio station in the Syracuse, New York market.  Our 13-station network reaches approximately 20 counties in Central New York and Southern Ontario, and includes stations in Syracuse, Utica, Watertown, Oswego, Ithaca, Cortland, Hamilton, Norwich, Rome, Geneva and Clayton.  Our News Department is consistently honored by the Associated Press and other journalism organizations.  Our main studios are located on the campus of SUNY Oswego, with satellite studios in downtown Syracuse.
Salary commensurate with experience.
For a complete job description and application instructions, visit wrvo.org/employment.
The Employer for this position is the Research Foundation of the State University of New York (SUNY), an Affirmative Action / Equal Opportunity Employer.