Let's Go Live!
July 15, 2020
Image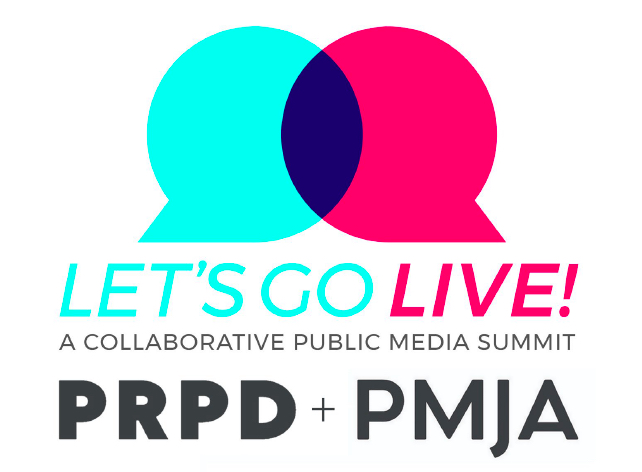 Let's Go Live! PRPD and PMJA join forces to present a 4-day virtual summit 
Monday, September 21 – Thursday, September 24, 2020
As live conferences and events continue to take a pause during the COVID-19 crisis, PRPD and PMJA have put their heads together to create a solution for the entire industry.  Our 4-Day virtual summit Let's Go Live! is for industry leaders, public media programmers, content creators, newsroom managers and journalists, hosted on the newly developed Attendify event platform. Plans are in place for more than 25 sessions showcasing a variety of industry experts, as well as fun and engaging surprises throughout the course of the event. In a year when most of our industry will go without professional development and travel opportunities, Let's Go Live! will give us an affordable chance to convene and learn. 
SIGN UP TO RECIEVE VIRTUAL SUMMIT UPDATES
Registration opens on July 24th. 
$150 Individual Rate for PRPD and PMJA members
$200 Individual Rate for non-members
Group rates are available for PRPD and PMJA member organizations only 
Register 5 people or more - $125 per person
Register 10 people or more - $100 per person