2023 Audience Development Summit
March 2, 2023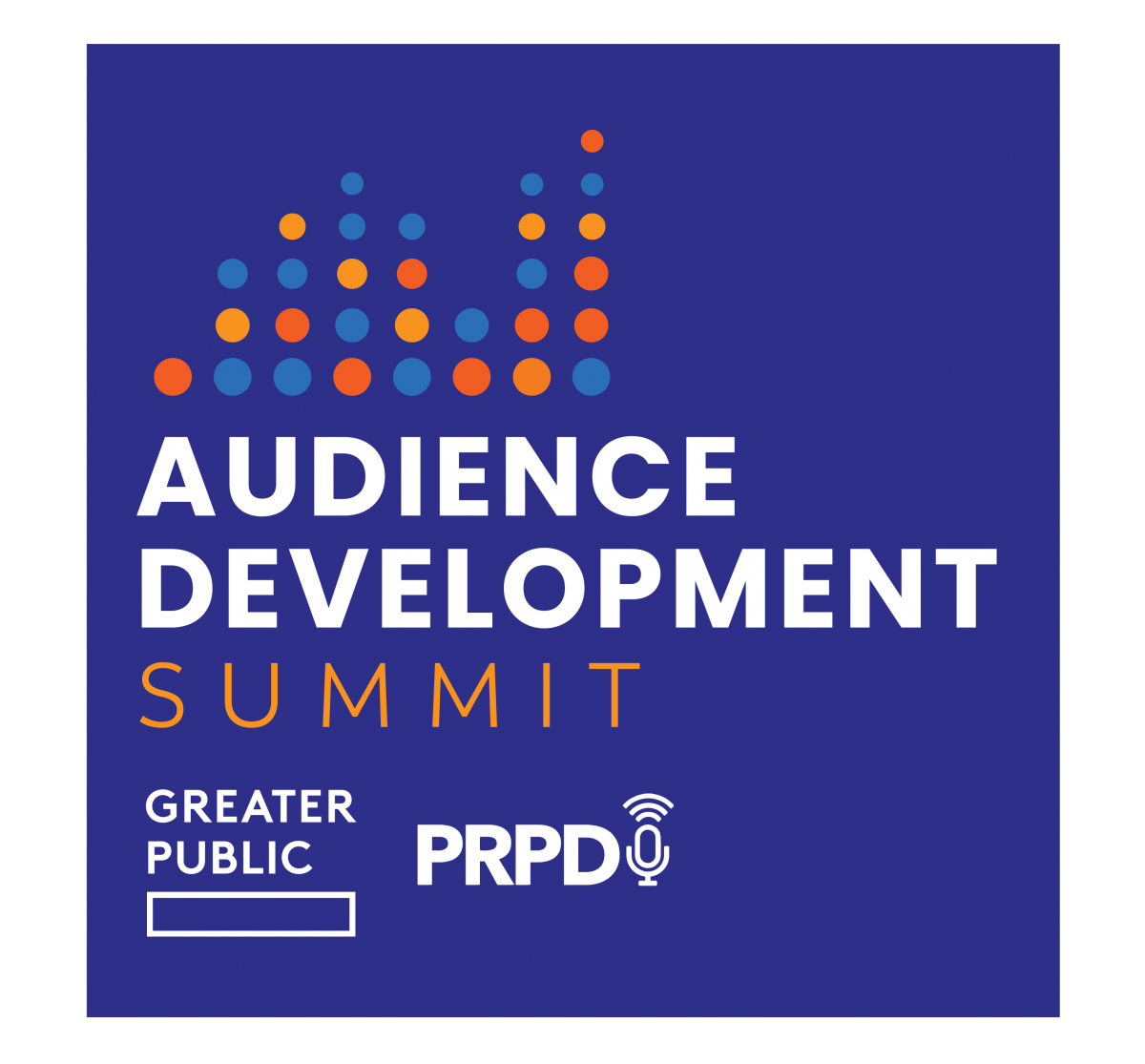 PRPD and Greater Public teamed up in February for our second Audience Development Summit. The two-day virtual event was designed for senior organizational, content and development leaders who are ready to expand their audiences. As partners, PRPD and Greater Public firmly believe that the operating principals that public media has developed over decades are not functional for achieving success in today's media marketplace. The artificial separation between content development and revenue generation is holding public media back from creating sustainable content that reaches different target audiences. It's time for content and revenue to be on the same team and to collaborate on successful audience cultivation strategies. PRPD and Greater Public are modeling the behavior we believe is necessary for our industry to achieve success at growing and serving new audiences.

During the virtual event, we presented sessions that showcased a variety of projects that illustrate how public media organizations and their community partners are undertaking this work. We discussed:
How organizations are "walking the talk" on audience development.
How organizations are using data and research to make decisions as cross-functional teams.
Building community partnerships as a way of engaging with new audiences in authentic and meaningful ways.
Collaborative content creation, building products for specific audiences on different platforms, and how that process helps generate revenue.
Session recordings and collateral materials are only available to those who registered for the event. However, if you're looking for resources to help you with your audience development work, check out the Greater Public blog.